The difference between the price tags of the most expensive baby products and the affordable ones is vast. The gap is even more noticeable if you're in the market for a pushchair. Especially if you are a first-time parent, chances are the question, "are expensive pushchairs worth it?" will pop up.
So Are Expensive Pushchairs Worth It? It Depends…
Some expensive pushchair brands focus on advanced features and practicality add-ons. Others also invest in the pushchair appearance.
If things like this are important to you then it's definitely worth the cost, but if you don't really care about extra features and just want a basic pushchair then you're better off buying a cheaper one.
If you're unsure whether expensive pushchairs are worth the price tag, their features, pros, and cons, and why they are so costly, stick around and learn more!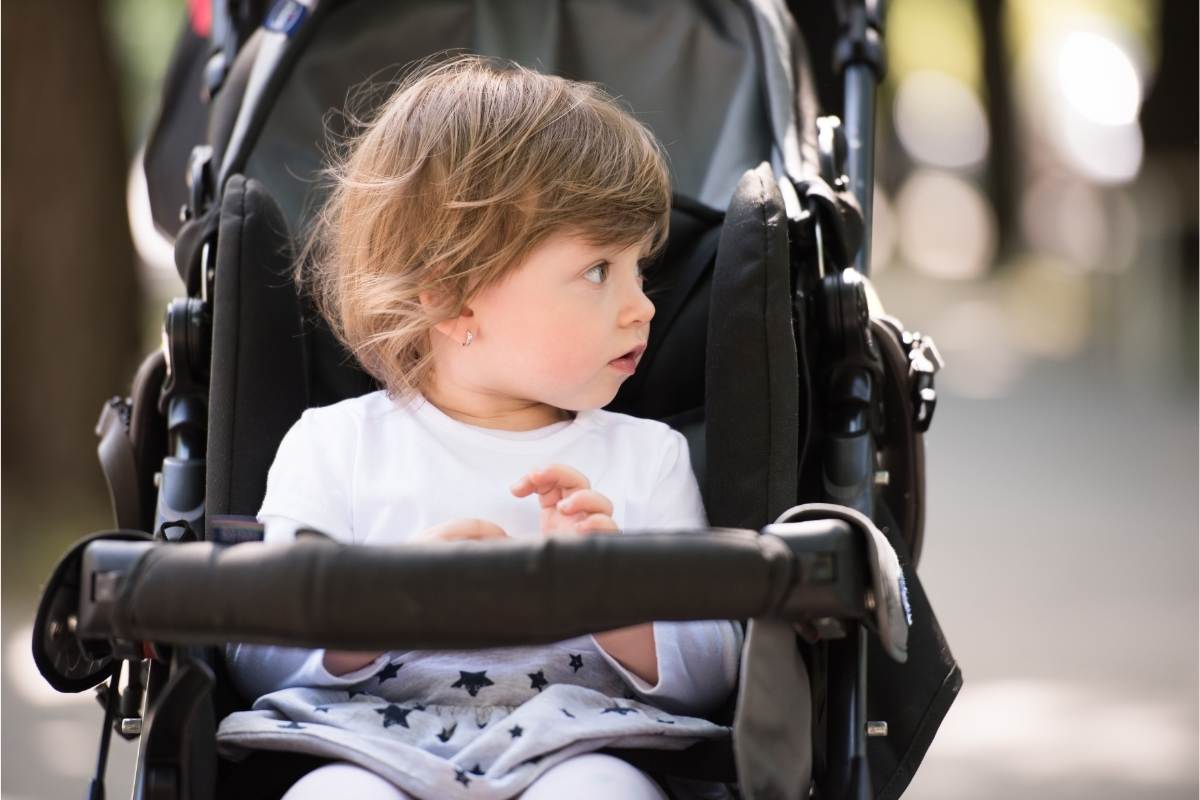 Are Pushchairs Worth the Price Tag?
A pushchair might be one of the most expensive items you'll buy when having a baby. The cost of many pushchairs can be justified by their quality, features, and longevity.
However, if you find the price too high, you might want to consider a second-hand one to save some money. 
While some might appear flimsy, an excellent affordable pushchair can be a lifesaver, especially when the child begins walking and isn't yet able to cope with long distances. 
Can You Put Your Newborn in A Pushchair?
You can place a newborn in a pushchair as long as it has a lie-flat seat. It's common to find a modern pushchair with a seat that lies flat, making it suitable for newborns.
You can also find those with carrycots or bassinets ideal for use until the baby attains six months, after which you can remove and replace them with the pushchair seat unit.
Remember to wait until the baby sits up unaided before replacing the carrycot with the pushchair seat.
Why Should a Baby Lie Flat in A Pushchair?
When they aren't in your arms, a newborn needs to lie flat rather than sitting upright or in angled seats. Lying flat is vital for your little one as it helps them breathe easily without restricting airflow. It's also essential for the healthy development of the baby's hips and spines.
Therefore, to use your pushchair in the first six months of the baby's life, the seat should lie completely flat. For the pushchair to remain useful past six months, it should also have a good seat (preferably a reversible seat).
It should also be easy to push, comfortable, and manageable in the terrain you cover each day, be it grass, pavements, or hills.
Where Will You Use the Pushchair?
Whether you mostly travel by public transport or by car influences your decision to buy a pushchair. Some models are designed for public transport, while others aren't.
If you plan to use public transport often, a lightweight pushchair with a lie-flat seat could be an ideal option.
Conversely, if you reside in the countryside or spend lots of time on footpaths and trails, a pushchair with tiny wheels might not be the right fit for you.
When Should I Buy A Pushchair?
It's always vital to be prepared in advance before the baby arrives. However, you should also consider the storage space available and take the time to choose a suitable pushchair for your lifestyle.
Some time ago, I was at a baby shower of a friend, and I and some other friends got some money together and bought the soon to become parents a brand new pushchair. They loved it, and of course, saved them a lot of money.
So, instead of buying one yourself, you could ask for one for your baby shower from your friends or family.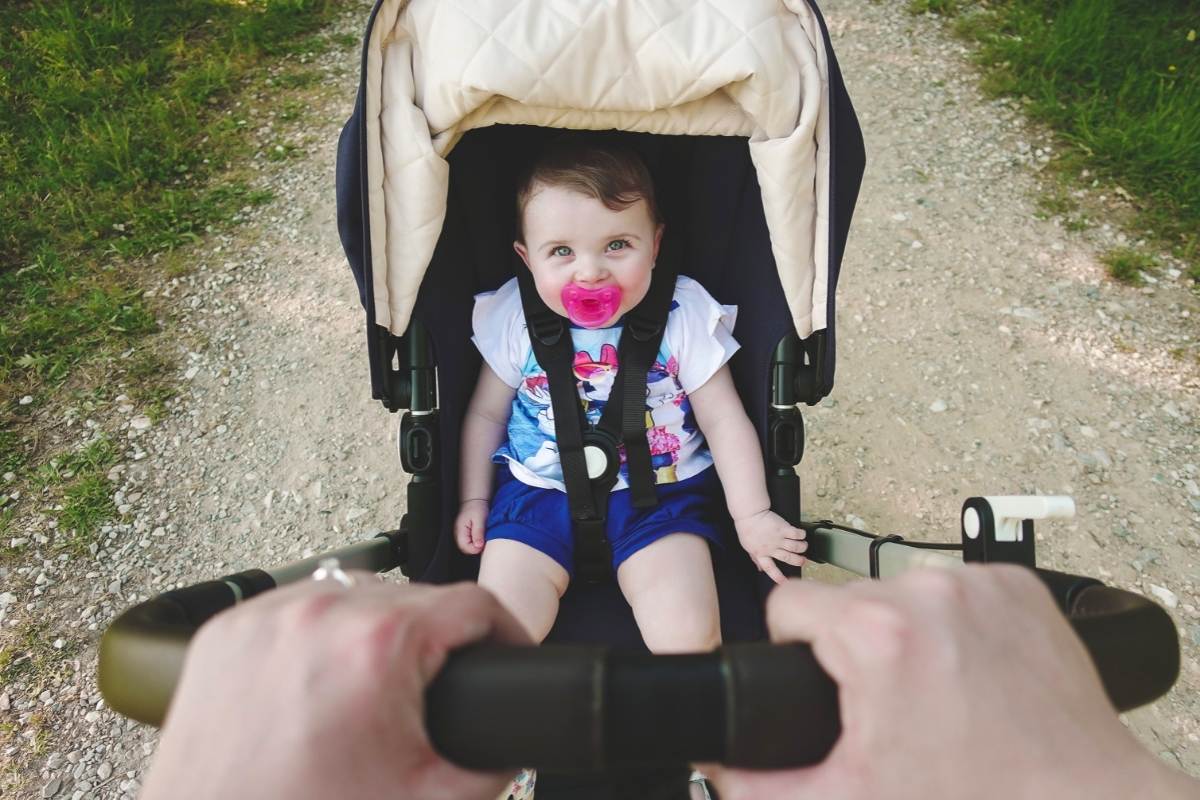 Why Are Pushchairs So Expensive?
For parents-to-be, finding out how much a pushchair costs can be shocking. Some of them have seemingly ridiculous price tags. One of the reasons pushchairs are expensive is the retailers' markup.
Unfortunately, a lot of what you pay doesn't depend on the additional features. Especially for international brands, retailers often set their prices to cover domestic marketing, including advertising and trade shows. This can contribute to the high costs of pushchairs.
Moreover, expensive pushchairs tend to have extended warranties. Typically, cheaper pushchairs offer a 1-year warranty, while the costly models have over 3-year warranties for frames, legs, and parts.
Furthermore, with designer's posh items, you'll be paying for the brand name as a guarantee of social status and quality.
Are Expensive Pushchairs More Durable?
Pushchairs aren't created equal. The most affordable ones are often made from plastic, with small, penetrable wheels, and are suitable for quick strolls through the supermarket. However, they usually don't last for long.
Some expensive pushchairs feature outstanding and sturdy construction that keeps them operative for years. For instance, most expensive brands rely on aluminum for its frame to ensure durability and longevity.
In addition, the wheels on a pushchair are often made with puncture-proof rubber-based wheels contributing to its long lifespan. Moreover, their seat lining, canopy, and handlebar are made from high-quality, easy-clean fabrics that are soft on the baby's skin.
While there's the recommended pushchair age limit, many parents tend to use it for longer. Also, if you plan to have multiple children, the parents can decide to buy the expensive durable pushchair to keep them for younger babies.
Do Expensive Pushchairs Have More Accessories?
Cheap pushchairs might not include necessary accessories such as parasols, rain covers, and footmuffs. If you factor in the purchasing cost of all these extras for a cheap pushchair, you might end up spending more.
Expensive pushchairs often come packaged with additional features, including rain covers.
Moreover, fancy pushchairs feature practical design solutions like more storage space, adjustable handlebar, less weight, and compactness without sacrificing comfort.
Some also have high-quality sleeping bags and winter kits.
Which Is Better: Three-Wheeled or Four-Wheeled Pushchair?
Three-wheeled pushchairs, sometimes known as jogging buggies, have larger wheels, making them suitable for off-road activities.
However, while they are a practical choice for active and outdoorsy families, they are usually longer and might be too large to use on public transport. They can also be too bulky to fit in the car boot or store at home.
Four-wheeled pushchairs are common and are ideal for an urban environment. However, they're easier to push over pavements than on rugged terrain.
So, weigh the pros and cons of three-wheeled and four-wheeled against your lifestyle before making the decision.
Are All-Terrain Pushchairs Worth It?
There are all-terrain or off-road pushchairs with larger tires and all-wheel suspension to tackle the rugged outdoors.
If you're planning to walk off the beaten track with your little one, an all-terrain pushchair is an ideal fit. However, you'll need to have a bigger car boot to transport them because of their size.
How Do I Choose a Suitable Pushchair for Me and My Baby?
Having a child is one of the most beautiful journeys you can encounter, but entering parenthood can get challenging.
It's often assumed that choosing the right pushchair for your baby is easy. But anybody who's been there can tell you that the world of buggies and prams can be a minefield.
To help you choose the right pushchair, here are some aspects to consider:
Storage: Some pushchairs are built for comfort but not for small houses or cars. So, you should consider where you'll keep your pushchair before you buy one. It helps if it does not take over the entire hallway. If you have a car, the pushchair should fit in your boot.
Weight: If you live in a flat, you might need to carry it up and down the stairs regularly. In such a case, opt for something small and lightweight. After all, caring for a baby is hard work, so you don't want to add the stress of lugging a contraption into that mix.
Foldability: Your dream pushchair might fold down in five seconds on the YouTube video. However, you should ensure that you try it out yourself. That's because regardless of how easy they make it look, folding a pushchair takes some practice. So, try it out a few times in store before deciding to buy it.
The number of children: One of the aspects to consider when choosing a pushchair is if you're expecting twins or plan a sibling within one or two years of the baby you're carrying. Many expensive pushchairs tend to have expansion designs that allow you to convert a single into a double pushchair, saving money in the long run.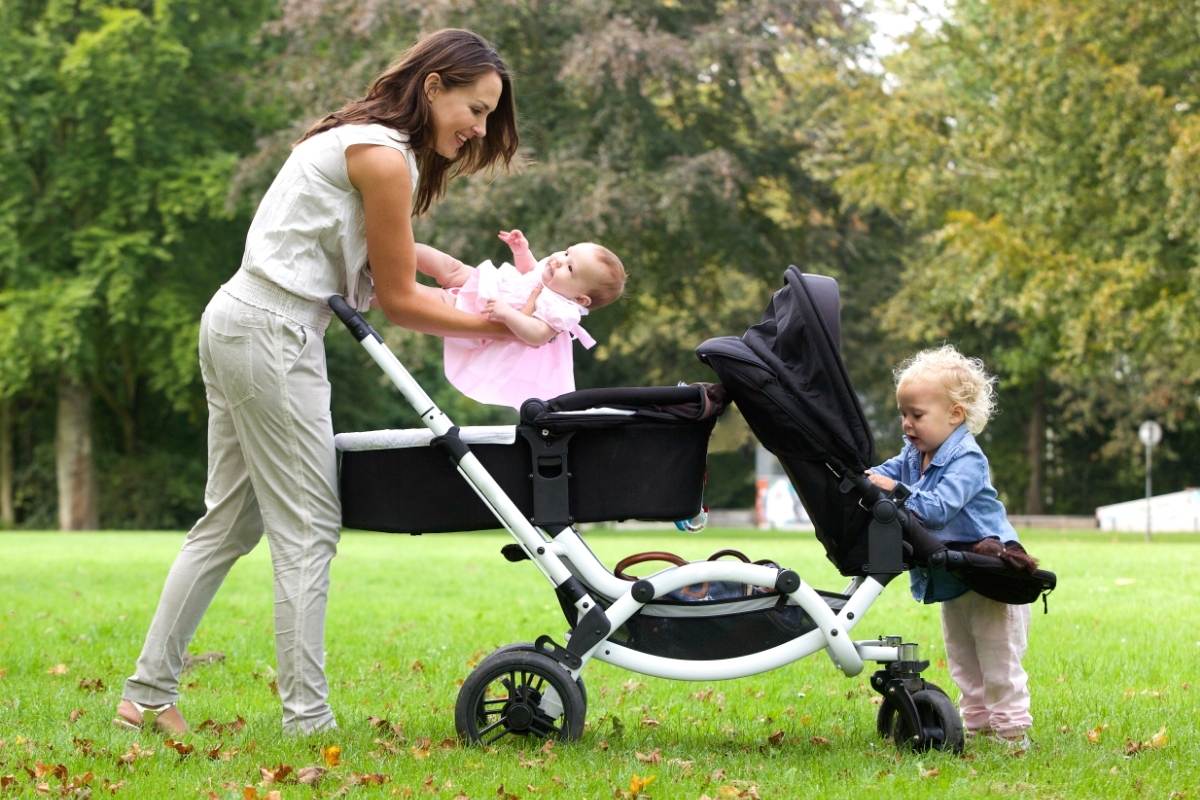 What Are Some Downsides of Pushchairs?
Some pushchairs have smaller wheels, and that can make your child's ride bumpier. Besides, the seats might be less padded and lower to the ground. That can make you feel like your child is exposed more to the elements.
If you choose a wide pushchair, navigating the shops or taking public transport can be a nightmare. If you drive a small car, it's not recommended to get a huge pushchair.
Note that when considering the size of your pushchair, ensure you figure out how big it is when folded and unfolded, so you can identify any possible storage issues before buying.
Moreover, some pushchairs aren't suitable for newborns. Failing to check if the pushchair has a lie-flat seat can be a costly mistake. Only pushchairs with lie-flat seats can be used from birth.
Sources: