The average baby uses about 2,000 disposable diapers in their first year, and you'll be paying for each one. What if you can get rewards on each diaper you buy for your baby while they grow? That's exactly what Pampers club rewards is setting out to do, but should you even care?
Our Opinion On Whether Pampers Cash Rewards Are Worth It:
The Pampers Cash Rewards program may only offer mediocre rewards for your points, but you shouldn't ignore it. Only a few diaper retailers reward you for buying from them, and if you find one willing to do so, you shouldn't let it go, especially if all it takes is simply scanning a code from the package.
In this article, you'll learn everything you ever wanted to know about the Pampers Club Rewards program. Also, you'll learn how to get started with the program and if the program well compensates your prolonged dedication to Pampers for your baby's diapers.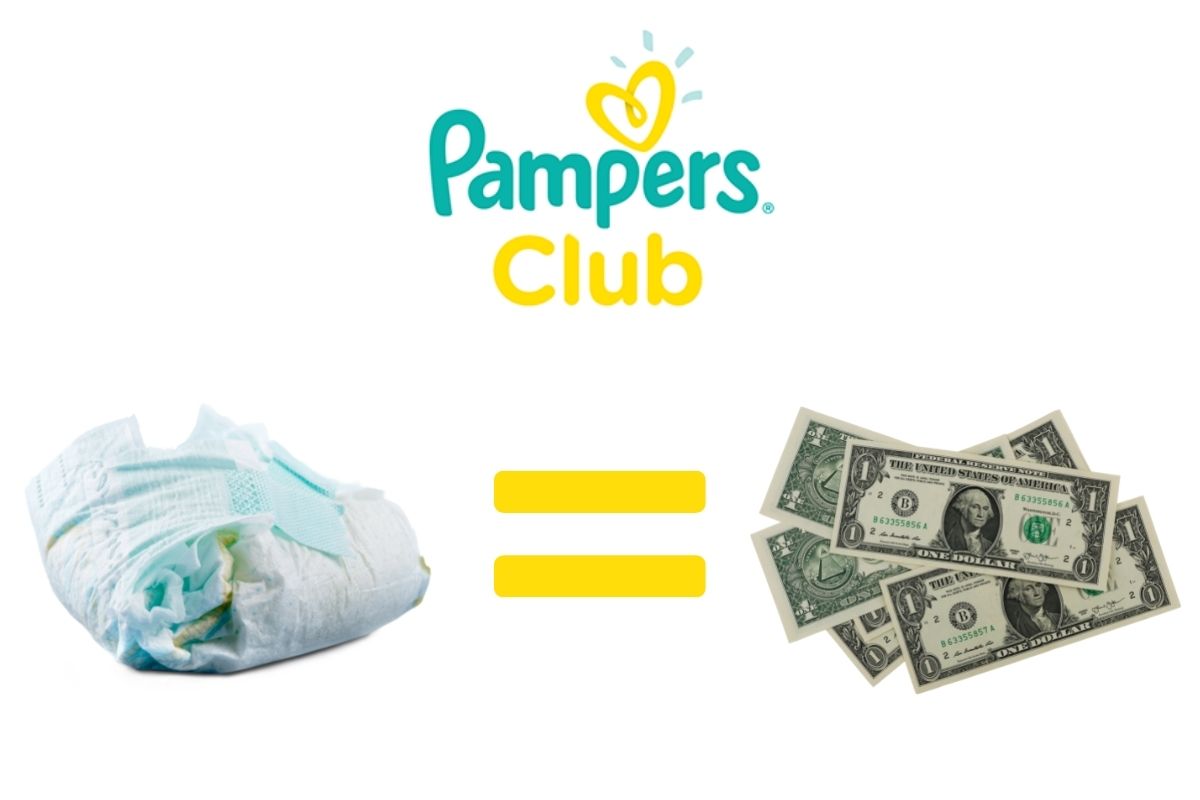 What Is Pampers Cash?
Pampers Cash is commonly used to refer to Pampers' rewards program dubbed the Pampers Club Rewards. It is a program created to reward frequent buyers of the diaper brand with exclusive toys, gifts, and discount
A new mum can join the rewards program by installing an app from their phone. After purchasing any diaper or wipe from Pampers, they can either scan or manually enter the code into the app to redeem their rewards.
You can get a variety of rewards by simply signing up for the program. Possible rewards toys, supplies, diapers, and even things seemingly unrelated to baby care like gift cards and kitchen supplies. Since you have a bit of control over the rewards you get, it's best to always attempt redeeming your points.
It's crucial to note that the Pampers Cash reward is only available to mums in the United States and Canada. You must also keep your account active by redeeming a code at least once every month. If you can't meet both of these conditions, it's best to ignore the program altogether.
What Can You Get with Pampers Cash?
There are many items on the Pampers app costing varying Pampers points. If you accumulate enough points, here is a comprehensive list of almost every reward you can get using the rewards points from Pampers diapers and wipes.
Sweepstakes
If you'd rather not wait for five weeks before Pampers ships your item, you can buy sweepstakes tickets with your points. The tickets cost about 100 points each, and you can win almost any other item that Pampers offers in exchange for Pampers points.
When entering sweepstakes, your chances of winning an item increase as you buy more tickets, but you'll lose all the points you invested in buying the tickets if you fail to win the stake.
If you win, however, you may get free supplies of diapers from Pampers for an entire year. You can also get other rewards like Amazon gift cards, Roomba vacuum, and gift cards for stores other than Amazon.
Coupons
If you don't like gambling your points away, you can spend it on coupons to get better deals on purchases at your favorite stores. While most of the available coupons are on Pampers diapers, they're still a more reliable way to spend your points than entering sweepstakes.
With 989 points, you'll get a buy one get one free deal on Pampers wipes, while 783 shaves $3 off your purchase price for a Pampers diaper. While you can potentially get better deals by winning a sweepstake, at least there are no chances of losing.
Toys
Toys are an indispensable part of a baby's playroom. Apart from clothing and food, they're probably the next item that'll take most of your money.
While Pampers can't buy the entire collection of toys your baby will need throughout their lifetime, they can relieve you of the expenses, at least temporarily.
You can exchange your Pampers Cash for a variety of toys on the Pampers Club app. Some of the popular toys you can get include Legos, stuffed animals, comic characters, picture frames, etc. The list is extensive, and you can only tell your potential gifts by checking them out in the app yourself.
Donations
You can give out your Pampers Cash as donations to nonprofits to help further their cause. Since you're getting the points for free, it's pretty easy to donate them to an organization.
Many organizations accept Pampers Club points as donations, and most of them are listed on the Pampers app for easy reference. Notable among them include the nonprofit owned by Pampers: Pampers Bright Beginnings and Graham's Foundation Fighting for Premature Babies.
Gift Cards
Gift cards are probably the best way to spend your gift cards, although you'll s require a ridiculously high amount of points to get a card in any substantial denomination.
You can earn a gift card to various stores across the United States and Canada, including Amazon, DoorDash, AMC Theatre, Burger King, Walmart, etc. The lowest price for any gift card is 667 points, and you can find one for as high as 11,000 points.
Do The Rewards Make Pampers Cash Worth It?
While the gifts aren't anything substantial, it's better to get something back on your investments than to get nothing. Since it only takes scanning a code to earn a couple of points, you can do it casually to bet your rewards on the sweepstake.
Pampers Club Rewards doesn't introduce anything groundbreaking; there are similar programs with similar objectives and similar gifts. But that doesn't mean you should ignore it completely.
Losing might suck, but when you win, it usually feels like a jackpot. If you've bought Pampers all your life without thinking about any rewards, getting something back for your loyalty doesn't sound like a bad idea after all.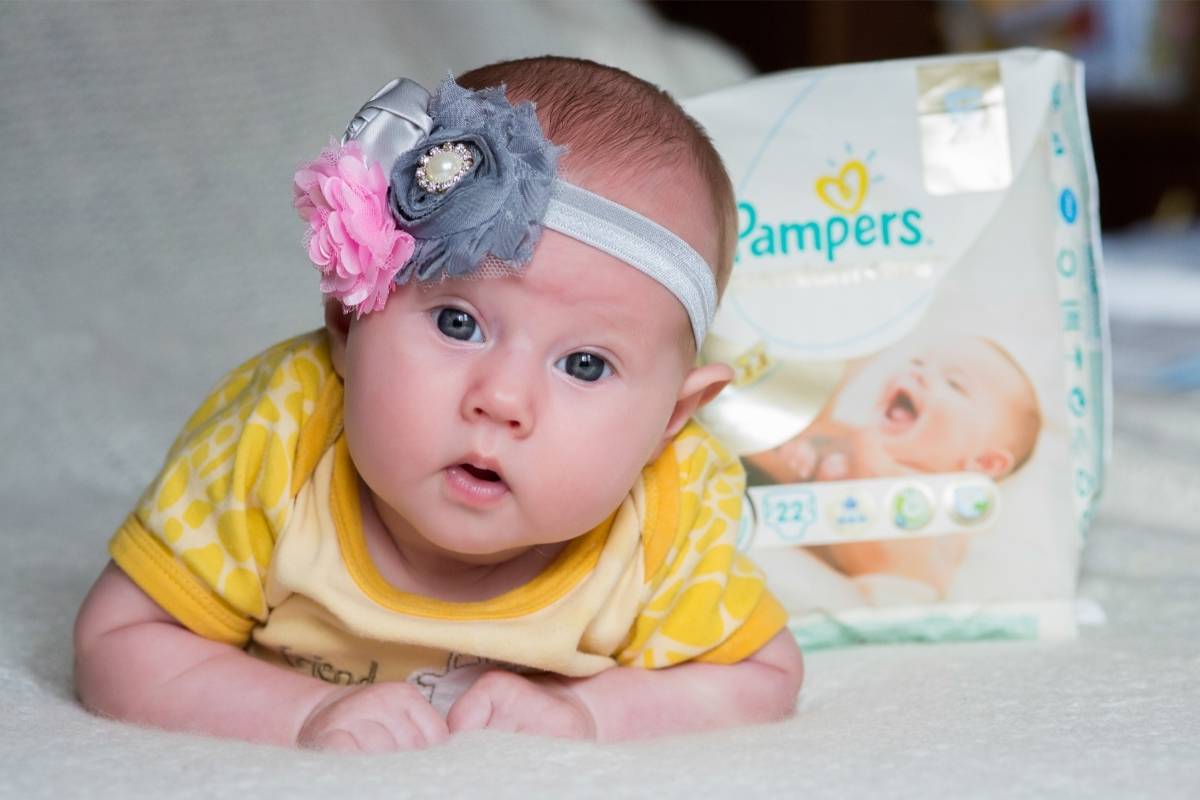 How to Redeem Pampers Rewards Code
To qualify for a reward from Pampers, you need proof that you've purchased a diaper. The rewards program is for frequent buyers, so it only makes sense that this is put in place.
However, you can also get the rewards code in ways other than buying a Pampers diaper. If you're not planning to use diapers from Pampers for your baby, however, you shouldn't even try, as it's impossible to accumulate enough points to win a tangible reward without buying a truckload of diapers.
Before attempting to redeem any rewards, you must download the Pampers Club app because it's the only way to sign up for the program.
The app is free and available for both Android and iOS smartphones. Once you download the app, you'll get a breakdown of what products have rewards and how many points you can potentially get from buying them.
After downloading the app, you can start to redeem your reward points from all Pampers diapers and wipes you buy. You can get the reward points by entering the code on the package of the diapers or wipes into the Pampers Club app.
To enter a code from the diaper onto the app, tap on the plus icon on the app's interface. You may need to select the kind of product you're currently trying to redeem, and you'll receive an option to either enter the code manually or scan to enter automatically.
The scanning option usually works, but not enough to be most of the time. The more reliable option is to enter the code manually. You have to take care with this option also, as the code is unusually long (15 digits or so), and it can be a hassle trying to get it right at the first trial.
If the code is valid, you'll receive a confirmation message, and you'll be compensated with the appropriate amount of points matching the code you redeemed. If the points weren't credited to your account instantly, you should wait for 24 hours before raising a complaint.
How to Get Pampers Cash Gifts
If you've accumulated enough reward points from the Pampers Club Rewards program, you can redeem points for a tangible fight. You can redeem your Pampers points for a variety of different items available on the app.
If you want to know the items you can redeem your points for, you can tap on the gift icon on the app to see a comprehensive list. If there are any items that your points can afford, you can tap on them to get the item shipped to you.
Pampers estimate that your gifts should take around four to six weeks to arrive, but they typically arrive a lot sooner. If you tried to exchange your Pampers Cash for a digital reward like a voucher or coupon, you should receive your rewards instantly.
How to Get Free Pampers Points without Buying Diapers
If you don't have a baby yet, buying diapers just for Pampers rewards will sound counterintuitive. While you should ignore the program if you're not a frequent buyer of Pampers, you can also get some points without necessarily buying a diaper.
You can earn free points by completing specific activities as specified on the Pampers app. You may be required to take a survey, watch or read a review, and complete similar tasks to get rewarded with free Pampers points.
These points are not very substantial, but the activities are things you already do for free. Getting paid to read a review that you'd read otherwise sounds like a great deal that you shouldn't miss.
Sources: