Baby car seat covers are some of the important items you consider when taking your baby on an outing. They cross over your original car seat pad but still have enough space for the harness straps to it.
These covers could sometimes be expensive, however, are they worth the trouble?
Here Is Why Baby Car Seat Covers Are Worth It:
Baby car seat covers are very useful, especially if you have a new baby. When used appropriately, infant car seat covers provide warmth, a sense of security, protection from the sun and wind, as well as solitude to avoid invasive admiration of the child in the seat.
Baby's need sleep, good air circulation, and weather protection, all of which a quality cover can provide.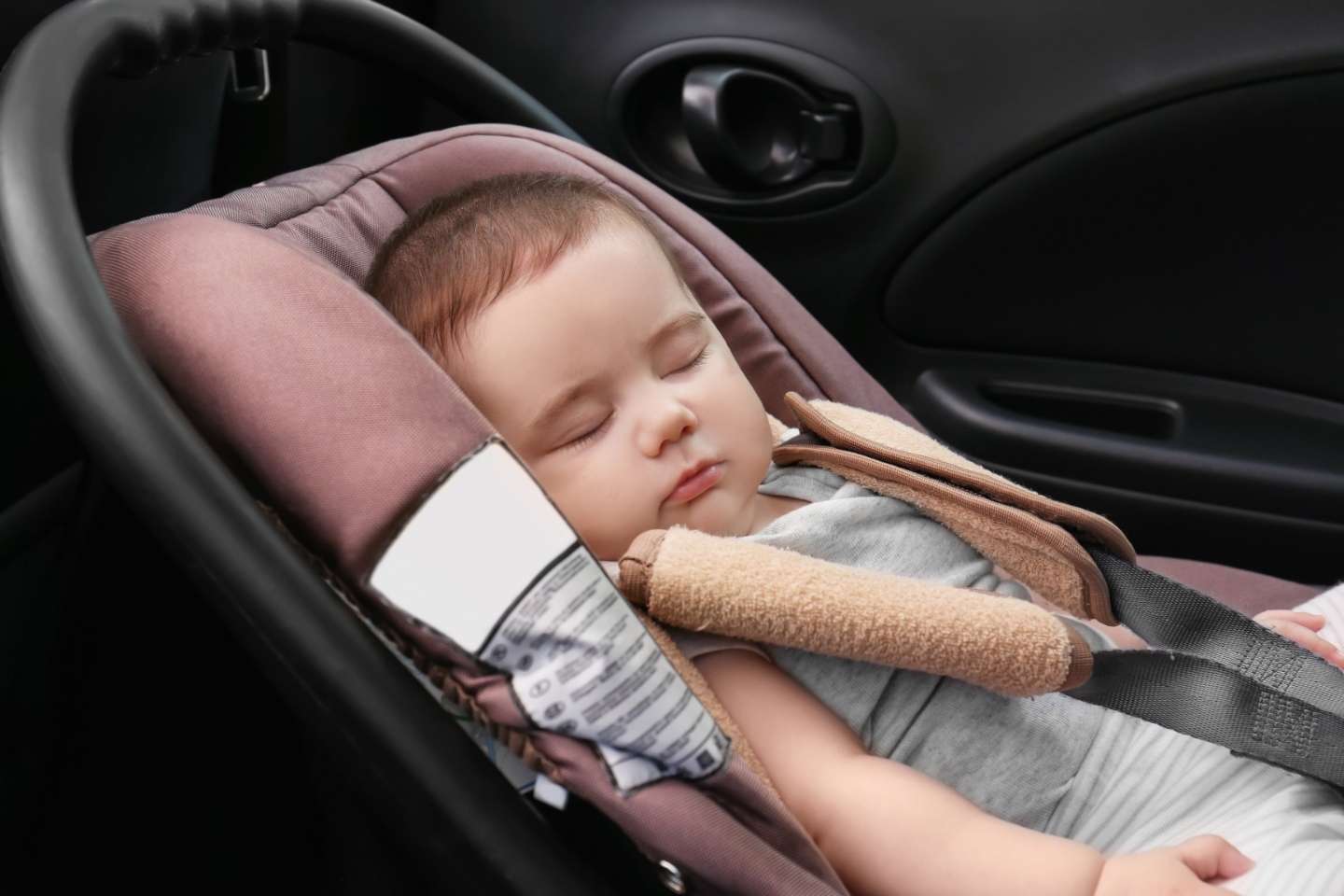 What Are Car Seat Covers And How Do You Use Them?
A baby car seat, or a child's safety seat, is a seat for a newborn or young child that you attach to a vehicle seat to hold them safely, especially during car collisions.
You can use them in cars, trucks, vans, and minivans. Baby car seat covers serve several purposes for your child's car seat. 
You might need a baby car seat cover to protect your baby from harsh conditions or use it to add some flair to your baby's car seat.
Whether you want to add some fun color to your infant seat or need a cover to protect the baby from the elements, there are many excellent options available.
Infant car seat covers come in a range of styles and colors, and your demands and requirements help you choose from the options.
Slipcovers
There are infant seat slipcovers that can change the look of your child's car seat. It usually comes in the form of printed cotton. It contains a pacifier clip, a canopy cover, and several features that help you utilize them.
These covers are usually fancy and only serve to beautify the car seat.
Support Car Seat Covers
If you want a seat cover for support, there are several options in the market. For instance, the snuzzler cover by Summer Infant provides support for your child's head and neck while creating a washable layer between the seat and your baby. 
With this cover, you can easily clean up your baby's messes.
Aside from the two options above, there is the canopy-style seat cover, which is one of the most common among new mothers.
A canopy-style seat cover can transform your child's seat into a cozy spot where they can nap without external disturbances. It protects your child from extreme weather like sunlight.
There are also thicker versions of the canopy-styled seat that serves perfectly for winter. It helps keep your baby warm from extreme cold weather when you're on a road trip.
Special Car Seat Covers
Sometimes, the regular fabric cover does not work. A good example is when you have to walk in the rain with your infant.
In cases like this, you need a water-proof cover made with phthalate-free plastic, which also has several holes to let your child breathe and be comfortable. 
During extremely hot seasons, when your baby has to sit in the car for long hours, you could opt for sun-reflective covers.
These covers can keep your child's car seat cool during the period you remain in the vehicle. There are also baby car seat covers that can keep your child safe from bugs and insects.
Reasons You Should Use A Baby Car Seat Cover
You might wonder why car seat covers are so important. Besides, you could make do with just a baby car seat. Well, below are several reasons you should use a baby seat car cover for your infant. 
Sunlight Protection 
When driving during hot weather, beneath the glare of the sun, it's quite easy for you to put on sunglasses to protect your eyes from damage.
Your infant is too young to put on glasses, hence, the glare of the sun affects them directly. This could cause discomfort to the child's eyes. 
A seat cover is very essential in this case, as does the same job sunglasses would do for you. You could use the cotton seat cover or sun-reflective covers that reflect the sun rays.
Provide Rain Protection 
Have you ever gone into a parking lot to do a short shopping run only to be greeted by a torrential downpour as you were backing out of your car?
The ability to keep both you and the baby dry will be challenging if you're alone with your child and you sprint towards the store. 
It's a good thing that there are car seat covers that can keep your child dry even while it's raining outside. With this, you do not have to worry about the after-effect of getting your child wet.
Keeps Your Child Warm During Cold Weather
During winter, it is sometimes difficult to travel with your infant as you'll have to consider how the cold weather will affect them during this period.
At this point, a car seat cover proves useful as it helps to keep your child warm. 
Aside from this, you should not wrap children in a puffy jacket before buckling them into a car seat as it could make them very uncomfortable. Wrapping your infant in a baby car seat cover will keep him or her warm during the cold months.
Protects Infants From Bugs
Driving in the countryside and wanting to keep the windows down to get some fresh air is easier when you have a baby car seat cover.
With this, you don't have to worry about bugs invading your youngster in the backseat. During picnics and camping trips, these covers prove to be very useful.
Serves As Protection In Grocery Carts
You can place a comfortable car seat cover in a shopping cart before letting your baby settle in. The cover serves as an additional layer of protection and support especially when exploring the grocery store with your child.
You can also get a portable travel high chair that you can use any time and from any location to provide additional convenience.
A Better Night's Sleep
The interruption of your baby's sleep time could be the source of his or her discomfort throughout your road trip or while running errands. Some newborns will be unable to sleep if there are too many distractions in their environment.
When you use a car seat cover, it blocks out any distracting sights and sounds, you can allow your baby to sleep quietly while you are driving or carrying out other activities.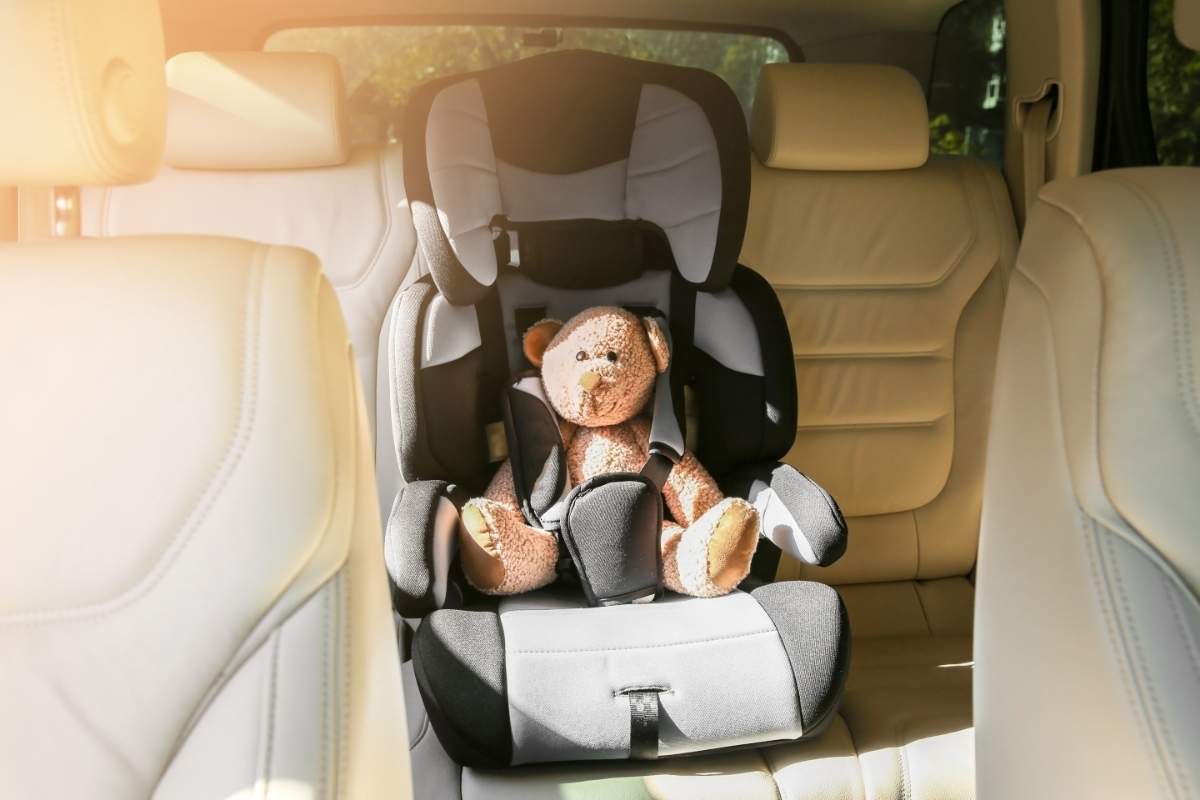 How To Clean A Baby Car Seat
If it's your first time cleaning the baby's car seat, you'll want to acquaint yourself with the instructions in the manual.
Even though most car seats have similar materials, you should pay attention to any cleaning instructions the manufacturer specified.
The manual should include some handy information for all the cleaning processes you should follow. If you can't track where the seat's manual is, you might find them online.
Still, there are basic cleaning methods to follow when cleaning out any baby car seat.
Gather Your Cleaning Supplies
Most baby car seats require baby wipes or a soft cloth, a sponge to absorb water, and mild soap. You could also use a small handheld vacuum cleaner if you have one.
Remove Solid Waste
Before cleaning out the nooks and crannies, remove as much solid rubbish as you can from the area. While it might take a little while, it makes cleaning easier. If you're the type who uses a protective car seat cover, this process will be easier. 
You could choose to use your handheld vacuum cleaner to make your cleaning easier and faster.
Remove The Padding And Cover From The Chair
Several car seats have layers of padding that you can easily take off. Remove the seat cover as well as any removable padding from the seat to make washing the seat more convenient.
To begin, start at the top and carefully remove any clips or buttons that hold the fabric in place.
You can wash many of these fabrics in cold water using your washing machine. Use a mild detergent and thoroughly rinse after washing.
You should not use the dryer as it might damage the material of the cloth.
If you don't want to use the machine, you can wash the paddings by hand using warm water and a mild detergent.
With the sponge, remove the spots and stains until they are no longer visible. Spot-clean noticeable stains with a tiny amount of mild soap and gently massage them away in a circular motion.
Clean The Buckles
Cleaning the buckles is a rather straightforward process. If there is any debris stuck in the grooves or small corners, you should be able to swish them around in the water to dislodge them.
Consult your owner's handbook for additional specific cleaning instructions, as each manufacturer has its own set of recommendations for cleaning the buckles.
While you're at it, wash your baby's car seat cover to keep it clean. The washing process is quite easy except they are nylon materials that require no washing.
Sources