The arrival of a new baby in the family is one of the most exciting times in the life of the expecting parents, and such a transformation is traditionally marked by a lavish party you know as a baby shower.
Many people, though, question if throwing a baby shower is worthwhile.
Here Is Why Baby Showers Are Worth It:
Baby showers are perfect for those who wish to create long-lasting memories while also sharing their joy and enthusiasm with their extended family.
They're also a wonderful opportunity for friends and family to express their support by bringing gifts for the new baby. Baby showers, on the other hand, are unsuitable for those who prefer their privacy.
Baby showers have been popular for a long time, and they are a lovely occasion for friends and family to get together to congratulate the soon-to-be parents on their impending arrival into the world.
There are no right or wrong ways to hold a baby shower; nonetheless, many individuals assume that there are rules that they must follow to achieve the perfect baby shower.
As a result, this article is a fine resource to give you intricate details you should know about baby showers.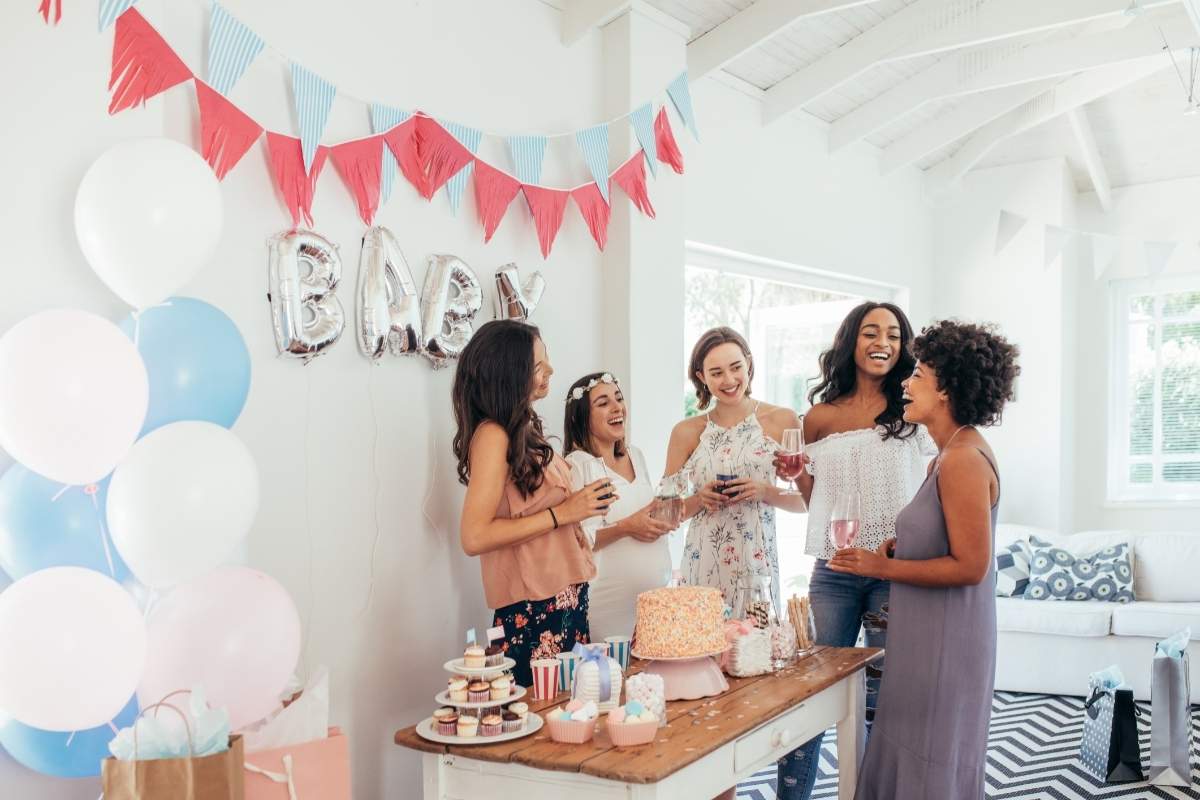 What Are Baby Showers?
Baby showers are traditionally hosted by someone close to the expecting parents, usually a close family or friend. However, many no longer adhere to this rule, which allows the mother to plan the baby shower herself. 
It can be a simple gathering where guests bring gifts for the new mother or father. Or it can be an elaborate event that includes food, entertainment, games, and activities.
Today, most people who have children will host at least one baby shower. Many couples choose to invite only immediate family members and close friends.
Others include extended family members such as grandparents, uncles, aunts, cousins, nieces, nephews, and godparents. 
Still, others throw open their doors to everyone they know. 
There are different themes you can use for your shower. You could go traditional with a pink theme, mostly if you're expecting a girl.
Or you could go more modern with a blue theme, mostly used when expecting a boy. You could even opt for a neutral color scheme like white and silver. 
When Should You Hold A Baby Shower?
Baby showers are typically held four to six weeks before the due date of the baby.
Late enough that the pregnancy is well along. But early enough to avoid an untimely birth from complications throughout the pregnancy.
Some expectant parents choose to receive gifts after the baby is born for a variety of reasons. This includes religious, cultural, and personal preferences. Certain cultures consider acquiring baby things before the baby is born as bad luck.
In this case, you may begin planning ahead of time, but you should save the date for the baby shower until after the baby is born.
What Are The Advantages Of Hosting A Baby Shower?
There are several benefits you can derive from this simple celebration. Still, the level of celebration depends on your personality and your relationship with your friends and family.
It Is Fun
A baby shower can be an enjoyable event for all involved. You get to celebrate with friends and relatives who have been there from the beginning.
The shower is also a time when you can show off your new baby clothes and other items that will make your little bundle of joy feels special. 
And don't forget about the gifts! Besides the ones you receive at the shower, you may receive more presents as the months go on.
It's Good For The Baby
When you host a baby shower, you not only help prepare your future baby for life but you also give him or her a chance to meet his or her extended family members before he or she arrives home.
Many believe that this helps ease any fears that the baby may have about meeting people after they leave the hospital.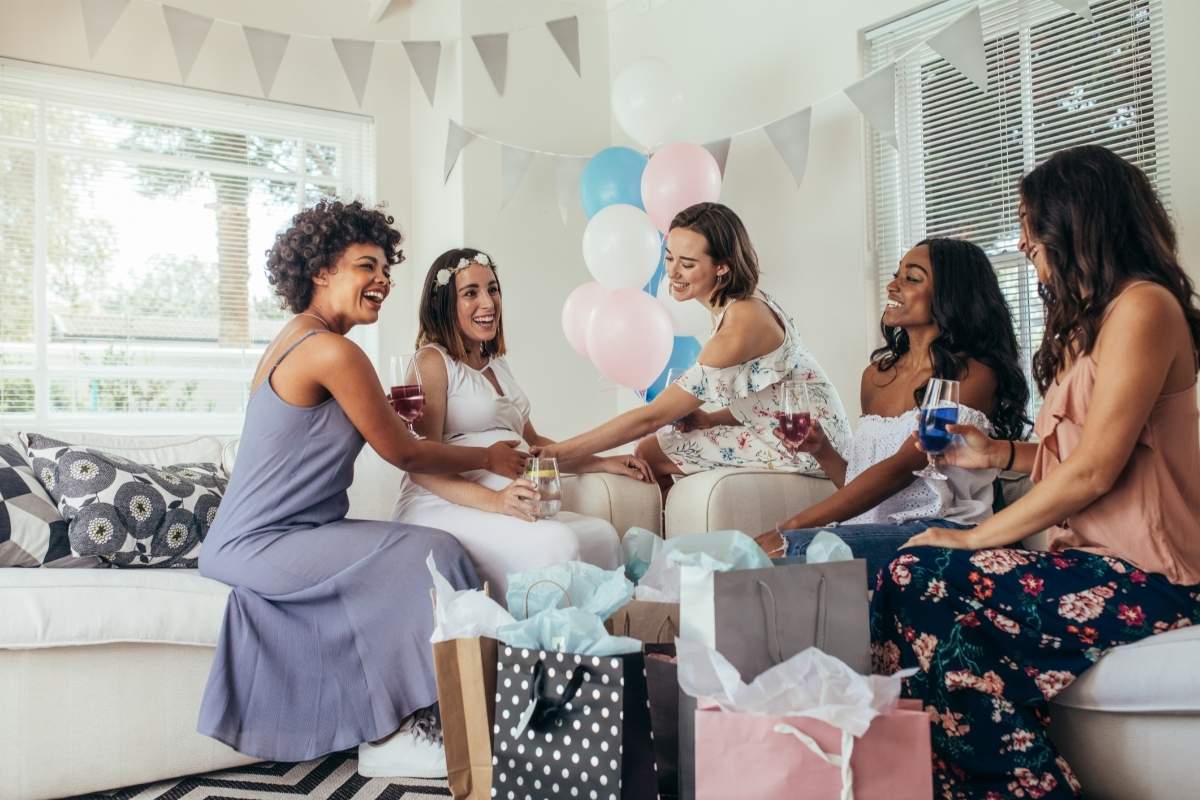 It's A Great Way To Introduce Your Baby To Others
You know how important it is to let everyone know you are expecting a baby. A baby shower allows you to do this without having to tell every single person individually.
Instead, you simply invite the guests to come to your house where you can share the news with them.
It Makes You Feel Special
It's common knowledge that moms love attention. They enjoy pampering and royalty treatment. 
If you're the friend hosting the party, you can take advantage of this and ensure that your soon-to-be mother feels special throughout the pregnancy.
She will appreciate the effort you put into planning a unique celebration just for her.
If you are the mother, a baby shower will pull your friends and family together to celebrate with you. During this gathering, you'll receive lots of well wishes, love, and pampering from your guests.
It Gives You Something To Look Forward To
Hosting a baby shower is a lot of work. But if you are looking forward to spending time with your friends and family, then it's worth the effort. Plus, you get to spend quality time with your loved ones while preparing for the big day.
It's An Opportunity To Save Money
If you decide to hold a baby shower instead of buying expensive gifts for your baby, you can use the money to pay for more important things like cribs, strollers, car seats, and so on.
It's Easy To Plan And Execute
Having a baby shower doesn't require much preparation. All you need is a place to store the gifts and food, and you're ready to invite guests. Besides, there will be a lot of people willing to help you out with this task.
It's Cost-Effective
Baby showers are generally inexpensive events. If you plan ahead and shop around, you can easily cut costs.
For example, you could ask friends and family members to bring gifts instead of purchasing them. Or you could choose to buy low-cost items like diapers and formula rather than pricier items.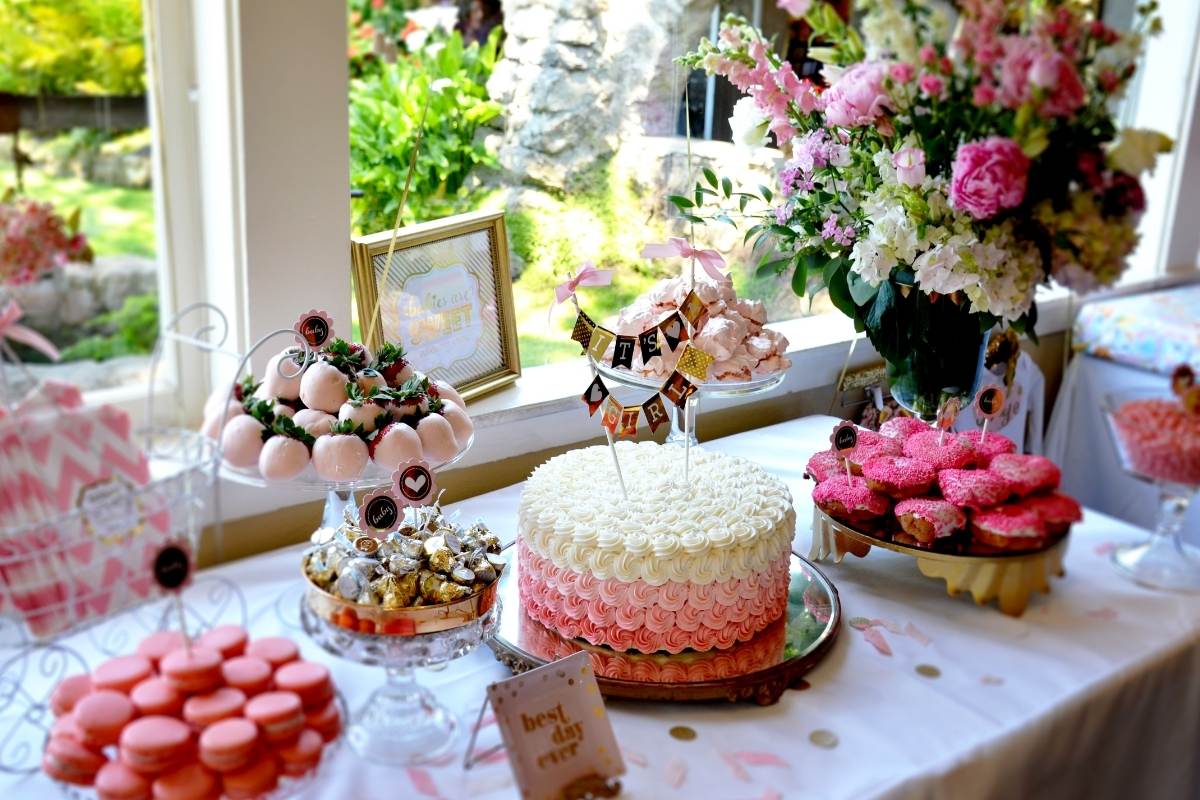 Are There Disadvantages Of Baby Showers?
While there are several benefits to having a baby shower, there are also some downsides that many overlook.
First, a baby shower might not be what you expect. You could get disappointed if the shower doesn't turn out the way you wanted it to.
Baby showers can also draw a lot of unwanted attraction to you. Sometimes, you might feel overwhelmed by the presence of others in your comfort zone and this can be disturbing.
Is It Expensive To Host A Baby Shower?
The answer to this question is dependent on a number of things. First and foremost, if you are the parent and someone organizes a baby shower for you, the baby shower has had no impact on your finances.
Baby showers can be costly, but they do not have to be, especially when you decide to plan them yourself. Planning a cost-effective baby shower is possible if you adhere to a few tips.
How to plan a cost-effective baby shower?
To make your baby shower as cheap as possible, there are some excellent deals to take advantage of. This should cover all games, decorations, and even small treats for guests.
So you won't have to spend a fortune to put together something outstanding.
Organize The Gathering At Your Home, Friend's Home, Or An Open Space
Holding your baby shower in your home or a friend's place is one of the best ways to save costs.
It automatically removes the cost of paying for a venue to host a party. If you prefer the outdoors, opt for the usage of garden parties. 
But, this option is best during the summer as you won't have to worry about rain or sudden change in weather. This also allows for visitors to move around and spread out throughout the baby shower, which is another benefit.
Use Recycled Decorations
When planning a party, many people will purchase many decorations and balloons, all of which they throw away after the event.
Instead of buying new decorations, consider purchasing second-hand decorations from a friend or neighbor.
Additionally, recycling and charity shops have a large amount of old merchandise that is both inexpensive and of equal quality to that which you can purchase at full retail price.
Make Your Own Decorations For The Baby Shower
Making something on your own is always enjoyable and easy. You can easily make something appealing from fabric or paper. This option is best when you cannot find any second-hand decorations to purchase.
If you're clueless about what to produce yourself, browse through the net and watch some YouTube videos to give you a head start.
Purchase Food Items In Large Quantities
Aside from the venue, food and beverage expenditures are two of the most expensive parts of a baby shower celebration.
To save cost, you could buy sandwiches and munchies such as pies and sausage rolls in bulk to serve your guests.
You can also do the same for meal items, buying foodstuffs at a lower cost. With this, you can cater to a large audience for lesser costs.
Sources: