Holiday booking is easy most of the time, but when you're at an advanced stage of pregnancy, it can get confusing. Since your baby doesn't have a name yet, it's almost impossible to book a ticket for them the regular way. But is it possible to book a holiday with an unborn baby?
Is Booking A Holiday With An Unborn Baby Possible?
The ease of booking a holiday with an unborn baby depends on the holiday provider that you want to use. Most of the time you can book for your unborn baby by entering their name as "Baby," without having to pay any extra charges or fees.
You shouldn't cancel your next holiday simply because you're expecting a baby. All holiday package providers have a policy in place for your specific case, and it's always friendly. In this article, you'll learn the terms relating to going on holidays with unborn babies across various airlines and travel booking companies.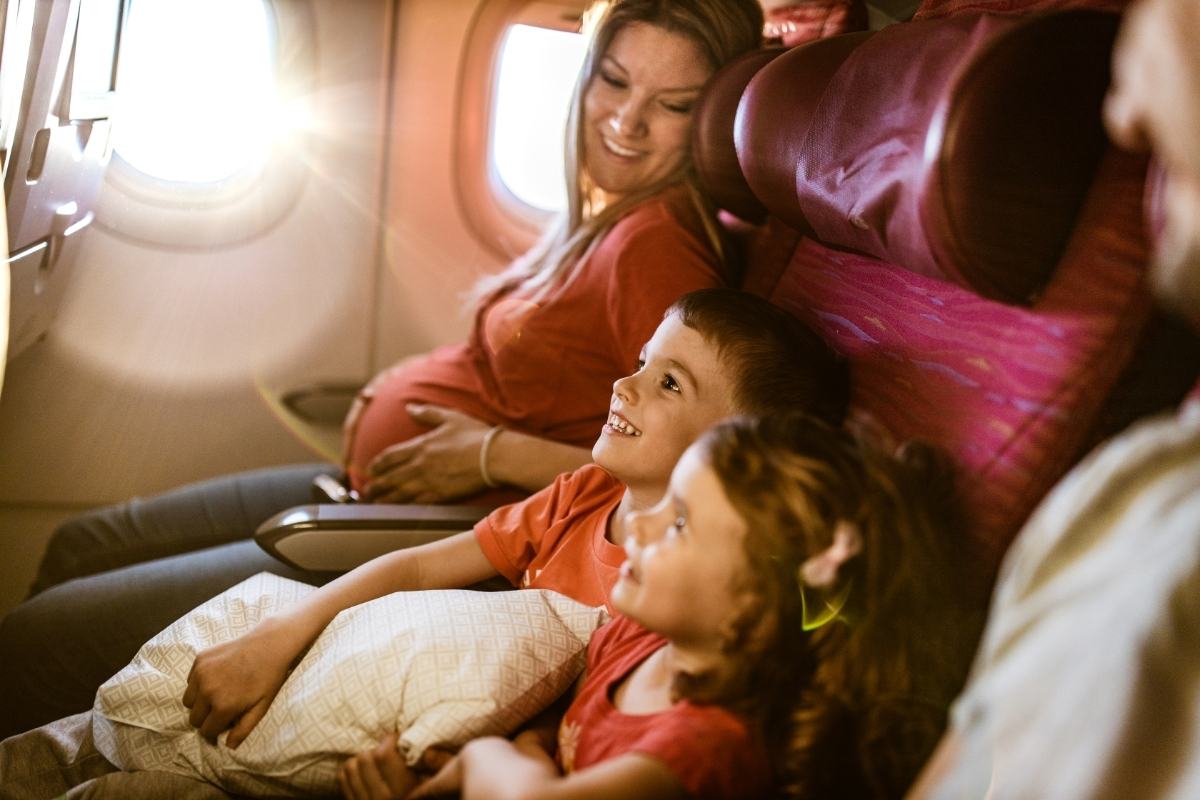 How Do You Book a Holiday with an Unborn Baby?
The policies for booking holidays and flights with unborn babies differ across holiday companies and airlines, especially when looking at the specifics. However, all the policies are very similar when you start looking at the bigger picture.
Most holiday booking agencies will let you book a holiday for an unborn baby without a name. Some agencies will ask you to enter their name as "Baby," but the correct one depends on the specific agency you use.
There is usually very little charge for booking holidays for unborn babies and toddlers. If you've birthed your baby before the holiday is due, however, you may need to pay a little fee, often around $20.
Later in this article, you'll learn the specific ways to book holidays with unborn babies across some of the most popular holiday providers in the United States.
How Do You Book Flight Tickets for an Unborn Baby?
If you're going on a vacation without booking through a holiday provider, you'll most likely be traveling by airplane. Booking tickets for flights with an unborn baby or a toddler is very similar to booking holidays with unborn babies, just easier.
All airlines in the United States have a lap-child policy that lets you carry children on your laps. This doesn't require any additional tickets for the baby, and it usually comes at no additional cost.
If your airline requires you to provide the name of the baby, which happens quite frequently, you can simply enter the baby as the name is the baby is unborn. Also, you can enter the expected due date as their birth date if the airline also requires it.
What to Pack for a Holiday with a Baby
If you're going on a holiday with a pregnancy that's almost due or even a baby, there are some extra supplies you may need to pack to prepare. Here are some items to get to help you prepare for a holiday with a toddler or an unborn baby.
Diaper bag
Babies start to use diapers immediately after birth, and it's usually better to prepare for that before the fact. Your carry-on diaper bag doesn't have to be filled with just diapers; you can carry any diaper-like item that can help you get started caring for your baby.
Having some diapers is a no-brainer for a diaper bag since it has "diaper" in the name. However, there are some other things you should carry to make your experience even easier, and one of these is a portable diaper changing pad.
If you're on holiday, you may have to change your baby's diaper in a public restroom. To make that easier, you should pack a diaper changing pad as part of the supplies in your diaper bag.
If you have some blankets and baby clothes, they should also go directly into the diaper bag. It's also never a bad idea to bring some toys, pacifiers, and wipes along.
Baby carrier
If you're going on a vacation with a pregnancy that's almost due, a baby carrier is almost a requirement. It is undoubtedly the most convenient way to carry your baby with you whenever you need to go out.
However, it's important to confirm that your holiday provider or airline supports baby carriers, and most of the popular ones do.
Breast pump
If you've decided to breastfeed your baby, it's important to carry a breast pump along with you on your holiday. It's a simple container where you can store breast milk for your baby to use, even when you're not around or active.
Since a breast pump isn't especially big, it's one of the easiest items to bring with you on an airline or a vacation. If you have someone else to help with caring for the baby during the holiday, getting a breast pump becomes necessary.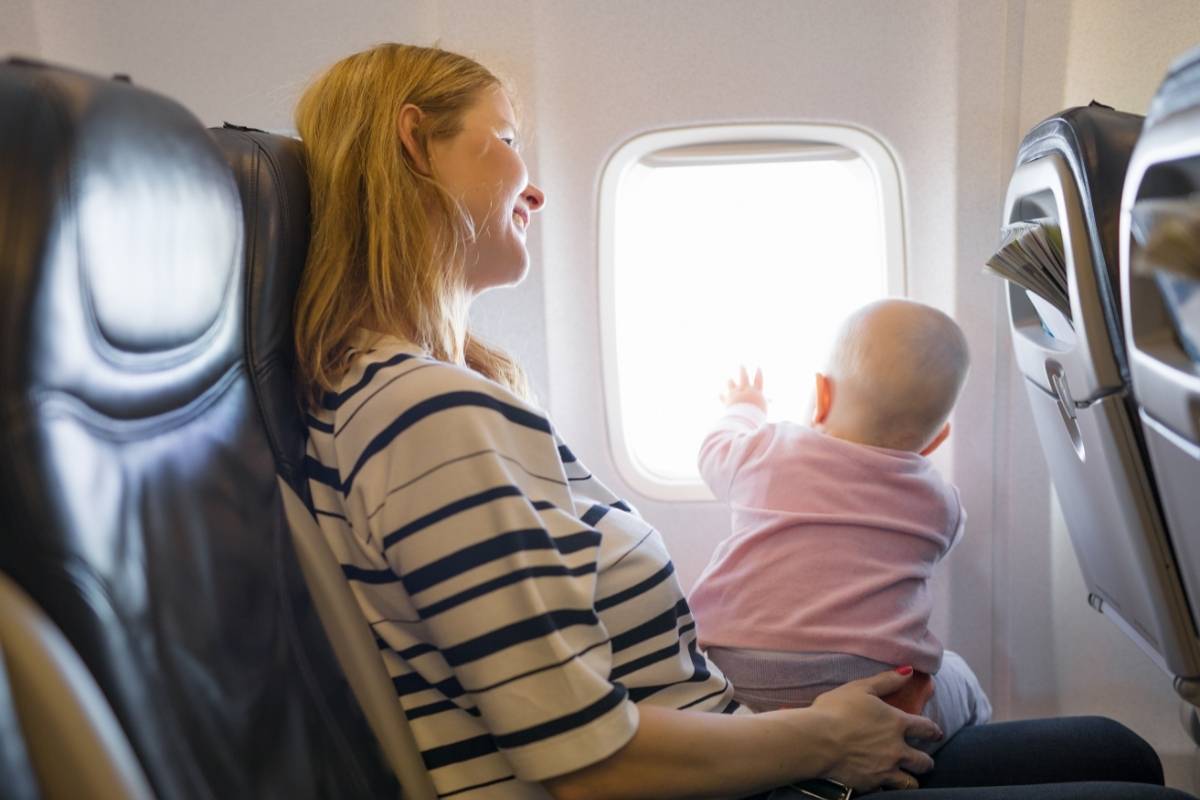 Best Holiday Destinations with an Unborn Baby
If you have a toddler or a pregnancy that's almost due, you may be undecided when trying to choose a destination for your vacation. In this section, you'll learn some of the most women-friendly travel destinations with hospitals that are best for pregnant and nursing mums.
Club Med, Algarve, Portugal.
From the name, you can predict it's a giant resort full of medical professionals, and it's something close to that, but without qualified doctors. It is more of a resort to free yourself from the worries of looking after your baby than enjoyment for you specifically.
Club Med takes babies from up to four months for a plethora of exciting activities that they'll never want to stop doing. While the other kids are occupied, you can take some time off to prepare yourself for your delivery.
Blue Lagoon: Iceland
If you're not trying to get away from the stress of dealing with kids, the Blue Lagoon in Iceland will be a perfect idea. Iceland is regarded as one of the safest destinations for women, and this should be the case, even if you're pregnant.
The Blue Lagoon is a destination for adults to swim in the lakes of Iceland. Since the Lagoon is constantly heated by the lava nearby, it's going to be a constant warm bath.
This destination is generally best for winter holidays, as the warm water can be pretty discomforting in the summer. The Blue Lagoon is also currently free of the Zika virus, making it as safe as any destination can be.
Marrakesh: Morocco
If you're looking to treat yourself during the holiday and you don't care about moving over to Africa, Marrakesh in Morocco will be one of your dream destinations. Especially known for some of the best spa treatments in the world, it's also one of the safest places for pregnant women across Africa.
Almost the entirety of Africa has a malaria problem, but not Morocco. You don't want to be taking malaria medications during pregnancy, and Morocco is one of the only African countries that can help you reach that goal.
There are scores of spas in Marrakesh, and most of them have special services for pregnant ladies. It's important to book ahead of time, however, to be certain you're choosing one with adequate facilities for your condition.
Best Holiday Providers for Mums with Babies
If you have a baby, born or unborn, you may want to book your next holiday with some of the best providers that won't neglect your baby. You don't have to do the heavy digging since I've already done that, and here are some of the best holiday providers for unborn babies.
Jet2 Holidays
Jet2 is one of the best package holiday providers for mums with babies, born or unborn. It has one of the friendliest baby policies, and it allows you to book tickets, even for unborn babies.
If you're holidaying with an unborn baby through Jet2, you can enter "Unborn" as your baby's last name and "Baby" as their first name. However, your baby must be at least 14 days old on the day of the travel to be allowed, and there must be at least one adult to an infant.
You can change the entry for a baby's name through Jet2 Holidays once the baby is born. You only need to pay £20 per baby per flight as long as they're not more than 24 months old. Jet2 also allows you to fly with an infant car seat that meets its very flexible guidelines.
Co-op Travels
Co-op Travels is one of the holiday providers that lets you book a holiday with all sorts of special requirements. If you're booking a holiday with an unborn baby, you must contact Co-op Travels before booking the flight to see if it works out.
If you don't tell the agency about your expected baby ahead of the date, you shouldn't be surprised when your baby isn't allowed on board, as that's explicitly stated on the provider's terms of service.
However, that shouldn't scare you, as Co-op Travels is very flexible with this sort of demand. Since they work with many different airlines, you should be able to get on one that doesn't require you not to be pregnant or nursing.