If you're looking to purchase an elaborate pushchair for your baby, you're usually down to two options: Bugaboo and Egg. Since their products appear too similar to make an informed decision, you may be wondering: what's the difference between Bugaboo and Egg?
Bugaboo and Egg both make excellent pushchairs, and the only real difference between these two brands boils down to the design of the pushchair and your personal preference. If you like trendy/modern pushchairs then the Egg will be a great choice. But if you like a more old-school style stroller, that still looks good the Bugaboo will be a good fit.
If you're looking for a more affordable brand, you're better off shopping elsewhere as they both make relatively expensive strollers.
In this article, we'll compare baby pushchairs from these two brands in terms of price, features, and value proposition. With these pieces of information, you can easily determine the best brand for your budget and personal style.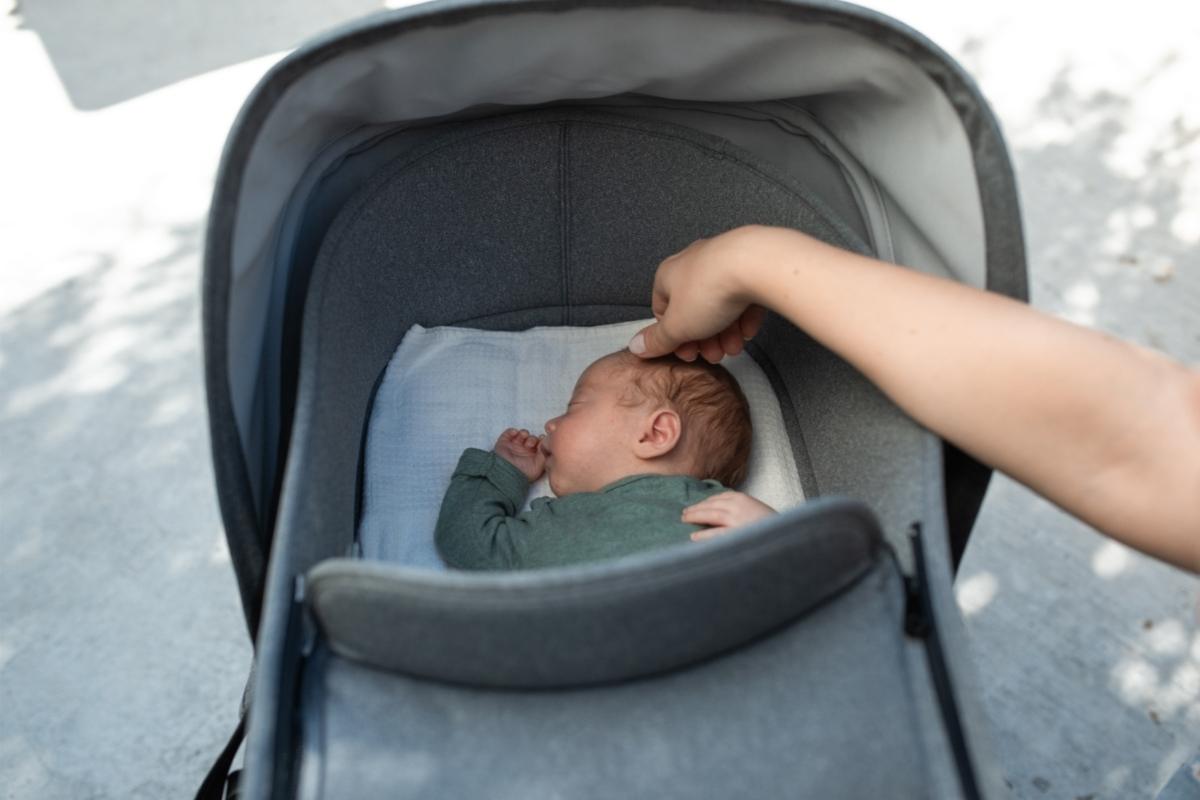 What Is Bugaboo?
Bugaboo was created by Max Barenburg and Eduard Zaren in 1994. It was established in the Netherlands as a graduation project at a Dutch design academy. The project would later become one of the most valuable pushchair manufacturing companies in Europe.
Its major motivation stems from the belief that families don't need to go out of their way to discover new things. Designed for discovery, Bugaboos products are designed to brighten up the time you spend with your kids, regardless of your location.
Bugaboo supposedly manufactures its products with some of the finest quality materials. Bugaboo's strollers are tested for every safety standard in the industry to ensure your baby's safety.
While the company started with strollers, it now offers more than just strollers. By scrolling through the website, you can find a plethora of products that will help keep your baby comfortable, ranging from a portable play yard to convenient car seats for babies.
Bugaboo promises to deliver products that exceed industry standards, and if their popularity with mums is anything to go by, it seems like they're delivering on that promise. That is to be expected, as the price tags on most Bugaboo strollers can't exactly be described as competitive.
The company has many products, but the Bugaboo Fox, now in its second iteration is its flagship stroller. Before moving on to Egg, here are some of Bugaboo's most popular products and why they're special.
Best Bugaboo Strollers
Ever since the first Bugaboo pushcart was created in 1994, the founders have innovated on their invention to create even better products over the years. The result is a fine selection of excellent products.
However, an abundance of choices can be a bad thing. When you have too many excellent strollers at a decent price, you may want to compare your options before making a purchase decision. Here is some information about some of the best strollers from Bugaboo to help you choose the right one for your baby.
Bugaboo Buffalo Complete Stroller
The Buffalo Complete Stroller is one of Bugaboo's most affordable products, and it has also existed for quite some time. The Buffalo is equipped with wheels that make them the perfect stroller for families that are always on the move.
Just like Bugaboo promised, the Buffalo Complete Stroller is made from some of the best materials for durability, safety, and convenience. It comprises a mix between vegan leather and other quality fabrics.
While the Buffalo Complete Stroller's excellence, it's by no means cheap. The stroller weighs about 27 pounds and can carry weights of up to 50 pounds without breaking a sweat.
Bugaboo Fox Full-Size Stroller
The Fox is Bugaboo's flagship offering, and it's the modern incarnation of the founders' dream. It is one of the best strollers on the market today, with an exorbitant price tag to match.
The Bugaboo Fox can carry around 50lbs maximum weight. Made with some of the best materials in any stroller, the pushchair is designed for comfort all through. The Bugaboo Fox elevates the chair a few inches to facilitate convenient interactions with your baby.
If you're constantly on the go, the Bugaboo Fox also folds to make for a compact stroller. This makes it easier to carry your Bugaboo in your car during a trip. If the pushchair doesn't take much of a beating after using it for your first baby, you can fold it up to store it for your next if there's any.
The stroller also comes with a Moses basket to help your child sleep comfortably, but it doesn't come in the box. You can get the bassinet individually on the website during or after your purchase.
Bugaboo Donkey 2 Baby Stroller
The absence of strollers that accommodate two babies at once can be frustrating; just imagine having to push two strollers every time because you birthed a set of twins. The Bugaboo Donkey 2 eliminates this problem, as you can engineer it to fit two babies comfortably.
The Donkey 2 Baby Stroller can either serve as a stroller for a single baby with a storage basket by the side or a basket for twins or two babies. It's also compatible with car seats, but the adapters that make facilitate this don't come in the box.
While the Donkey 2 Baby Stroller has many practical use cases, it can be considerably heavy, especially if you're buying for one baby. It also doesn't fold as well as other strollers from Bugaboo, as the side basket makes a weird addition, complicating the folding setup.
If you have twins, however, this pushcart is a no-brainer. If you think it's too heavy, maybe you should try buying two strollers to compare the weights. And while you'll compromise a bit on portability, it's still superior to buying two separate strollers.
What Is Egg Stroller?
Egg Stroller is a US-based company that's into creating pushcarts, just like Bugaboo. But unlike Bugaboo, Egg focuses most of its production on a single line branded Egg, making it a large piece of design excellence.
Egg simply names its strollers after the company's name. The first iteration of their ergonomic strollers was simply known as Egg, but they've moved on to the second iteration, and they decided to stick with the same name but with a numeric indicator: Egg2.
Just as you might expect, Egg2 is better than its predecessor, with a more quality build and a more ergonomic feel. The tires are also foam-filled, making them impossible to puncture from everyday use.
The Egg2 has plenty of positive reviews, which is to be expected, as all of Egg's excellence concentrated in a single product. There are no obvious tradeoffs, and it's packed full of features that Bugaboo would have shared across its line of pushcarts.
For an idea of Egg2's excellence, the pushcart averages over 4.5 ratings out of 5 on almost all websites, with glowing reviews from mums who loved the stroller. If they did, that's a strong indication that it's doing something right.
In the next section, you'll learn some of Egg2's main features that helped it gain plenty of five-star reviews from satisfied mums.
The Best Egg2 Features
Accommodates up to two babies
If you can recall Bugaboo Donkey 2 Stroller, Egg built the entire stroller as a feature in its Egg2 pushchair. Since there are no alternative products to worry about, Egg can go all-in on their flagship offering, building all the features you can get from the competition.
The regular setup tutorial for Egg2 won't let you carry up to two babies; setting it up for this functionality is quite different. You'll have to forgo the egg to create another chair, making space for two babies.
This feature adds no extra weight to the Egg2, and it works just as well as the competing offering from Bugaboo.
Two-way seat
The seat on the pushchair is flexible. You can reverse it to make your baby either turn towards or away from you, thanks to the two-way chair. If that sounds like a deal-breaker to you, it may interest you to learn that Egg2 offers it at no extra cost.
Compact and easy to fold
The Egg2 was designed to be compact, as you can fold it to give dimensions of 67x29x57cm. that makes it way easier to store and transport, but there's more; you can fold it to this dimension with a single hand for utmost convenience.
Bugaboo vs. Egg; Which Is Better?
Both of these companies make excellent pushchairs, and they both use the finest materials across their product line. However, which of them does it better?
To start, it's important to note that you can't go wrong with any pushchair for either company. They both make some of the best strollers across the world, and their prices aren't too outrageous, especially with the value you get.
The quality of the pushchairs will be roughly the same with both brands. The real differentiating factor to make your buying decision has to be the design of the pushchairs. If you like a trendy/modern looking pushchair you should go for the egg, but if you want a little bit bigger really functional pushchair that still looks nice you should go for Bugaboo.
If you're shopping on a budget, however, neither of these brands make any strollers in that category. Egg2 retails for $800 without any enhancements, and the average stroller from Bugaboo costs about $1,000.
In contrast, you can get a budget stroller on Amazon for $150, and you can get some that imitate some of their best features for around $250. However, there's no doubt that those strollers will be inferior in both quality and durability.
If you're willing to pay a premium for your baby's stroller, however, you can choose whatever you love from these two brands. They both produce excellent quality products tested against the most stringent safety standards around.