Graco has grown so popular in recent years that it has become a household name. Selling millions of baby products per year, they are a compelling option for baby items in the budget to mid-tier category. But…
Is Graco A Good Stroller Brand?
Graco offers better value for money than most competing brands in the United States. While you may be forced to think that their offerings are subpar, that's far from being the case, as their sub-$200 products compete favorably with super-$1000 products from competing brands.
In this article, you'll learn most of the reasons why Graco is one of the best brands that manufacture baby items. Also, you'll learn some of the best baby items by Graco and how they were able to cut down costs that much.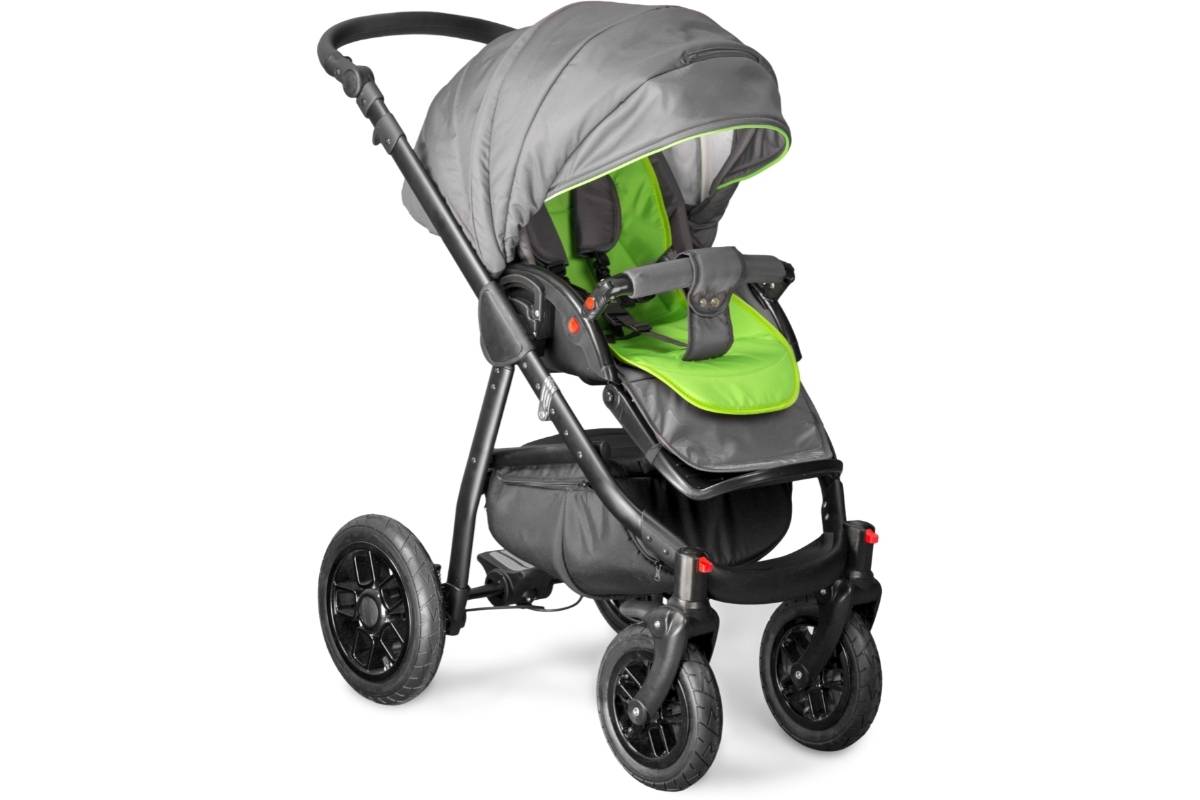 Who Is Graco?
Graco is popularly known as one of the best brands for budget baby items in the United States. With ridiculously low prices, baby swings, strollers, and play yards from Graco are competing favorably with competitors from big-name luxury brands.
The first baby product from Graco was the Swyngomatic Automatic Baby Swing introduced by Rex Thomas in 1953. Since the product was a first of its kind, Graco wasn't expecting huge successes. 
A couple of years later, Graco would come to sell millions of the Swyngomatic Automatic Baby Swing, making them one of the best companies manufacturing baby products in the United States.
Today, Graco's baby products line includes offerings like a highchair, a car seat, and a play yard. Despite its massive success in the industry, Graco has managed to keep its prices relatively low, carving out a dedicated audience in the baby items market.
While Graco has since been acquired by Newell Brands, it remains dedicated to its main mission. It offers the same quality cheap products that customers love, without a quality compromise.
Is Graco a Good Brand?
It's entirely up to you to decide if Graco's offerings are the best for you. For most new moms, however, Graco is all you need to get started with parenting and a little more.
All Graco products are relatively cheap, with most coming at around $100 to $300. Despite the price, buying a product from this brand doesn't feel like a significant compromise and is the best option in specific cases.
If you're looking for the best products without caring about the cost, you may find some brands that outperform the style, convenience, and comfort of most of Graco's offerings. However, if you're looking to get the best value for your money without compromising your baby's comfort and safety, Graco remains unmatched. 
Most mums purchasing baby items from Graco end up leaving glowing 5-star reviews. If anything, this indicates Graco is one of the best brands producing baby items out there at any price point and the undisputed best for budget items.
Where are Graco Products Manufactured?
If you're committed to products manufactured in the United States, Graco products may not be the best for you. While they may have a couple of plants in the United States, most of their products are made offshore in China, which is where most strollers are made.
Chinese manufacturing isn't much of a disadvantage for Graco, as most of its competitors also base their manufacturing outside the United States.
Graco began its journey with Graco Metal Products in 1942, but the company didn't make its first baby product, an automatic baby swing, until 1953. While most of the production then happened inside the United States, a lot has changed since then, necessitating the move from a US-based manufacturing strategy.
One of the biggest motivations for manufacturing in China is the availability of raw materials and the cheapness of labor. It's pretty difficult to keep being a budget baby items brand when you're importing most materials and paying the minimum wage.
What are Some of the Best Products from Graco?
Graco manufactures and sells many products that should appeal to anyone raising a baby. More specifically, you can get baby car seats, entire travel systems, baby swings, high chairs, baby play yards, and strollers from Graco.
But what are some of the best products they have to offer in all of these categories? In this section, you'll learn about some of Graco's best offerings and why they make this list at all.
Graco Enhance Car Seat
The Enhance Car seat from Graco is a portable and adjustable seat that's usable from your baby's birth up to seven years or 25kg, whichever comes first. Due to its bulky look, it may not be the best in aesthetics, but it's undoubtedly a great value for the money.
The Enhance car seat prioritizes convenience and safety overlooks, and it shows. It comes assembled out of the box, which makes it a bulkier package than normal. However, you shouldn't expect it to be a perfect fit, but adjusting it to fit your child isn't a hassle.
With a price tag of about $100, this package feels like a steal. While it lacks Isofix, a feature often found in more expensive baby car seats, the traditional belting system is passable, as long as you're not travelling outside the United States.
Graco Pack 'n Play Travel Dome LX Playard
Graco doesn't only make car seats for babies. They're also known for being one of the best manufacturers of baby play yards for their industry-leading features that other alternatives typically lack.
If you're looking to get a play yard from Graco, the Pack 'n Play Travel Dome LX Playard is probably your best bet. While it isn't the best play yard that money can buy, it's about the best value for money you can get on a play yard from any company; the Pack 'n Play Travel Dome is worth every penny.
It includes a portable, full-size bassinet that's usable without the play yard. It also features a changing table if you care about that, as well as a built-in storage compartment you never knew you needed. This entire package sells for around $100 to $150, depending on where you look.
What's more, you can easily package this play yard into a portable compartment to make it easy to transport and use outside your home.
Graco Uno2Duo Stroller
If a stroller is all, you need from Graco, going with the Uno2Duo stroller will leave you satisfied. It's the best Graco stroller that money can buy for most people, and it doesn't even cost an outrageous amount of money
If you have twins, they can share the same Uno2Duo, which is probably the inspiration for the "Duo" part of the name.
As your baby grows, you can modify the stroller to reflect their development. A notable aspect of the developmental benefit of the Uno2Duo is the ability to transform the bassinet to a seat as the baby learns to sit.
Just like most other similar products from Graco, the Uno2Duo also features a storage basket where you can keep some baby things you may need on the go. Most notably, the Graco Uno2Duo comes at $300, which is insane value compared to the plethora of features it offers out of the box.
Graco Glider LX Gliding Swing
Listed by New York Times as the best swing after hours of extensive research, this affordable baby swing proves that you may not need to spend outrageously to get a safe and comfortable swing for soothing your baby.
This baby swing comes with toys out of the box. With the bare minimum noise necessary for effective operations, this Gliding swing is one of the quietest baby swings out there on the market. It can carry babies weighing up to 30lbs, and it only needs batteries or being plugged into a power source to do so.
The Graco Glider LX Gliding Swing is much lighter and compact to make it easier to transport. The most surprising part of this excellent swing is its price tag, which is usually anywhere between $100 and $150, depending on where you're shopping.
Where to Buy Graco Baby Items
If you've read up to this point, you should be convinced of the quality and value of baby products from Graco. However, getting your hands on a stroller or baby swing can be quite tasking, especially if you're based outside the United States.
If you're shopping from the United States, you can order Graco baby products from the official store on Graco's website. Buying the items that way gives you Graco's recommended prices without the insane markups by independent retailers.
You can also walk up to your local Walmart store if you'll prefer to see the products up close before making a purchase.
If you're outside the United States, you should try checking some of the local stores around. They don't cost as low as you'll find on the official website or at Walmart, but they represent the least you can pay for a Graco product.
If you're buying directly from the Graco website, the extraneous shipping fees will discourage your purchase decision.