If you're shopping for baby items, you might see Chicco popping up a little too frequently. Since buying items for your baby solely based on popularity might be a huge mistake, a little digging doesn't hurt. Before making any purchases, you should get an answer to the question:
Is Chicco A Good Brand?
Chicco is one of the best brands producing baby items worldwide. While some of their items can appear to be somewhat expensive, they're always worth it. When comparing the quality of a Chicco product to that of the average budget brand, there is always a clear distinction.
If you're skeptical about buying from Chicco, this article is all you need. Here, you'll learn all about Chicco and its missions as a company. Also, you'll learn about some of the best products made by Chicco and how they compare to the competition.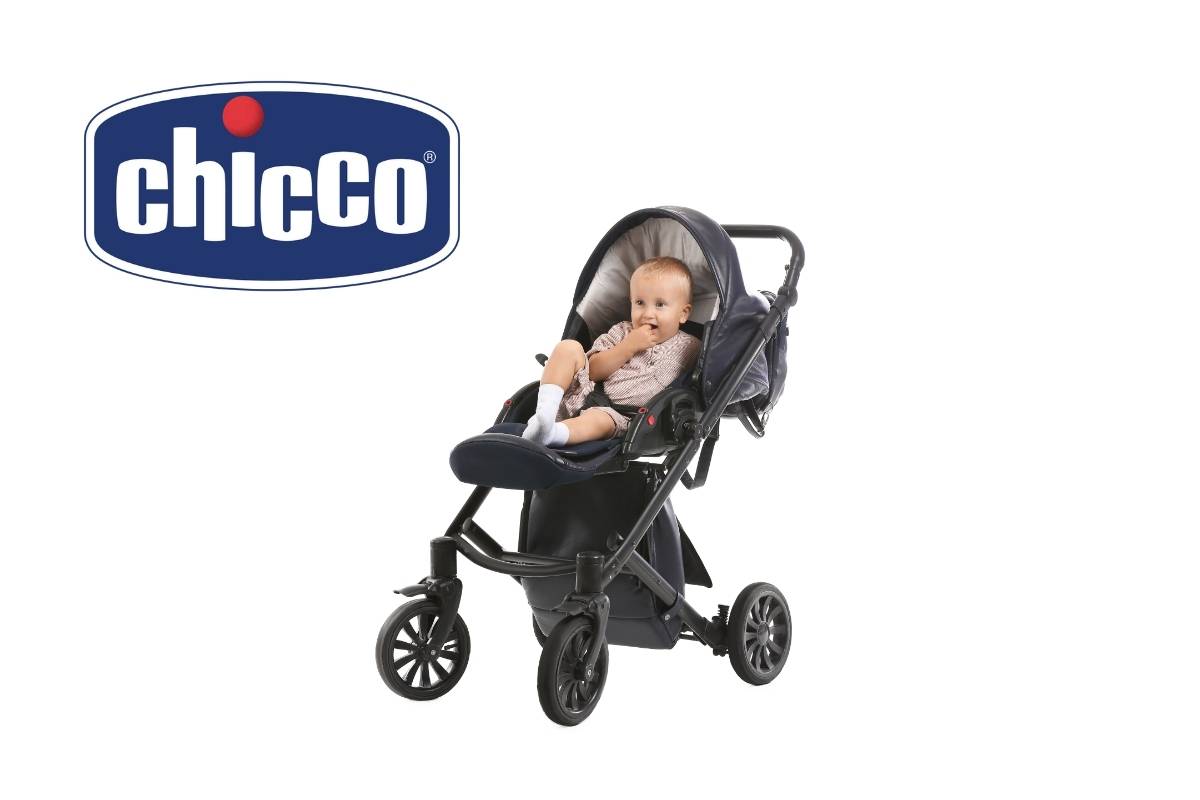 Who Is Chicco?
Chicco is a company that specializes in manufacturing clothing items and toys for babies and older kids. The company is based in Italy but reaches more than 120 countries with its cheap baby items that have recently exploded in popularity.
Founded 60 years ago in Italy, the company is still based in Italy, although most of the manufacturing takes place in China. The company was founded to commemorate the birth of its founder's son Enrico, which is primarily the inspiration behind the Chicco name.
Chicco has a dominant presence in Italy, but the reach of the brand expands to the entire world. Since all of their manufacturing takes place in China, they cut costs significantly, positioning them as a budget brand.
Chicco produces a wide range of products, including strollers, shoes, toys, baby care products, and baby car seats, amongst others. To keep pushing out these products, Chicco has created a dedicated research center that constantly works to innovate ideas to help keep babies comfortable.
If you're looking for an alternative to an American baby products company like Graco, Chicco is worth checking, as long as you're willing to spend a bit more to get what you want.
Why Is Chicco So Expensive?
If you're comparing products from Chicco with that of a similar budget brand like Graco, you'll notice that Chicco's offerings are somewhat on the more expensive side. For a brand with cost-effectiveness as one of its main core values, you may be wondering why Chicco's products are so expensive.
People are always willing to pay more for a product from Chicco because it always feels better. While alternate brands aren't necessarily bad, babies just seem to be more comfortable with Chicco products.
Most mums who go for brands like Graco end up leaving glowing reviews, which signifies satisfaction with their purchase. However, most people who move from Graco to Chicco also testify that the latter brand is miles ahead of the former, even though they admit their former purchase wasn't objectively bad.
The takeaway from this is simple. Other budget brands are good options if you're willing to spend the littlest amount of money without sacrificing too much value. Chicco, on the other hand, isn't nearly as cheap as most alternatives, but they're the best quality you can get at the budget price point.
If you're not convinced, you can walk into a store that stocks products from both brands. Try products from Chicco, and try some from other brands and compare the experience. Before making a purchase decision, it's important to note that that will most probably be your best experience with either.
Where Is Chicco Manufactured?
If you're loyal to products manufactured in the United States, Chicco should already be out of your considerations list for a couple of reasons. The most notable one is that the company is not based in the United States; instead, it is founded and based in Italy.
With the company based in Italy, it's pretty clear that the chances of their products being produced in the United States are very low. And truly, Chicco manufactures no products in the US. All Chicco products you see in the US are most probably made in a different country and imported into the States.
China and India are two of Chicco's manufacturing strongholds. China is already known as the default location for companies that manufacture baby car seats, strollers, play yards, and other similar products.
Sometime into Chicco's history, the brand set up even more manufacturing plants in India to ramp up production for both the demanding Indian population and also the world at large.
Unlike China, however, the manufacturing chain in India focuses mostly on toys, shoes, apparel, lotions, and other similar inexpensive products. While Chicco has several other plants across the world, most of its products are made in either China or India.
The reasons for the lack of manufacturing plants in the United States aren't far-fetched. Labor and resources are so expensive in the United States, and because of that, Chicco will find it significantly difficult to keep their prices so low with similar quality levels.
What are the Best Chicco Products?
If you've decided to try out the products from Chicco, there is a pretty huge selection. From strollers and car seats down to the basics like baby lotions, there's always something else to buy from Chicco.
For your initial jump into the Chicco product line, you don't want to start with something of low or average quality. Here are some of the best products Chicco has to offer in almost every product category in which they compete.
Chicco Baby Moments Body Lotion
This is probably one of the simplest Chicco products available out there, as it's simply a lotion, not a gigantic baby stroller or car seat. It is specially formulated for a baby's tender skin, and the fact that it's free of alcohol, paraben, or dyes proves it.
The lotion can feel somewhat watery sometimes. If you hate feeling more water than cream when you use a lotion for your baby, you may not have a great experience with this lotion. You'll also need to exercise some patience as it takes some time for your baby's skin to absorb the lotion.
If you're patient enough, however, the result is pretty impressive. It makes for smooth, glowing skin, and it provides the needed moisture for your baby's skin in most conditions.
Chicco Shuttle Frame Stroller
If you're browsing Chicco's collection because of their famed collection of well-built strollers, the Shuttle Frame Stroller shouldn't let you down. It is both easy to use for the parents and caregivers while also maintaining convenience and comfort for the baby.
Just like most other strollers from Chicco, the Shuttle Frame Stroller is lightweight, packing most of the features of heavier strollers, excluding the weight. It's also compatible with most types of infant car seats, and installation is more or less a breeze.
If you're always on the go, you may need to fold your stroller into a more compact package for ease of storage and transportation. Chicco was built to be very compact, as you can fold it into a storable package with one hand.
Chicco Gentle Baby Wash and Shampoo
In addition to lotions and strollers, Chicco also manufactures baby wash solutions and shampoos that are clinically tested to be safe for your baby's skin. This shampoo is free from alcohol or any harmful dyes that may have any negative effects on your baby's tender.
It's also one of the few baby shampoos that don't do any damage to your baby's eyes. It's also free from any parabens or SLS, all of which are solutions that might do significant damage to your baby's skin.
If you already patronize Chicco for most of your baby's items, buying their shampoo at the same company is your best bet. You don't only get one of the best products for your money, but you can also save money on discounts for buying items in large quantities.
Chicco Lullaby LX Playard
If you want one of the best play yards for your baby at any price, you may want to consider the Chicco Lullaby LX Playard. If you can forgive its weight and bulkiness, it's just everything you want in a play yard for your baby and a lot more.
The Lullaby LX Playard has a firm mattress that has been tested to be safe for babies. When you purchase this play yard, you get a pack of toys and a sound machine out of the box. These items help stimulate your baby, accelerating their development.
While the play yard folds into an acceptable size for storage and transportation, it's quite bulky when assembled. If you don't have a lot of space to spare, you'd be better off buying an alternate play yard for your baby.
You can use the Lullaby LX Playard until your baby weighs 30 pounds or when they can climb out without any help, whichever comes first. For a comfortable play yard that's also usable for travels, the Lullaby LX is very hard to beat.