Being pregnant is not an easy job. Once you get pregnant, you have to be more careful while handling her different daily routines. Like taking care of your diet, doing proper exercise, and medication.
It is also important to take care of what to wear. A lot of women are asking questions on different Q&A websites.  Like: Is maternity underwear necessary and what is the difference between maternity underwear and regular underwear?
To answer this and all other related questions, we have decided to post a complete article on this. So that it may benefit all expecting moms at the best. Please note that we have done proper research while writing this article. So, let's start with our first question.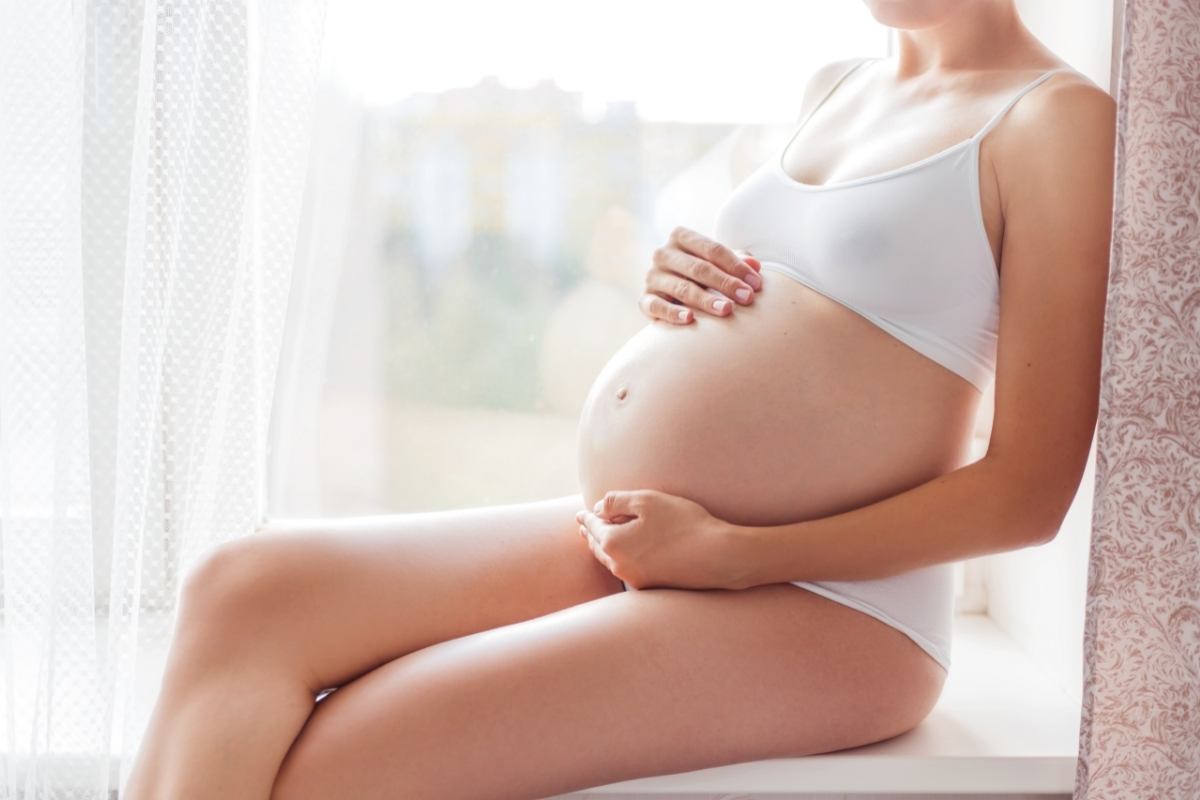 Is Maternity Underwear Really Necessary?
Maternity underwear is specifically designed for expecting moms. During the pregnancy, the size of the belly gets bigger and bigger until the delivery.
Because of the growing belly, you probably will want to wear something more comfortable and stretchy, maternity underwear was designed for this purpose. Which is stretchy and can be high or low cut to come fit underneath.
You can use normal underwear as long as it fits you comfortably. If you already have regular underwear that is stretchy it's even better. However, it is worth mentioning that different benefits are associated with maternity underwear. We will discuss it in our upcoming topics.
What Is the Difference Between Maternity and Regular Underwear?
To answer the question, let's define what maternity underwear is. Maternity underwear is specifically designed for pregnant women. It kind of adapts to your belly during pregnancy.
Maternity underwear is more comfortable as compared to regular underwear for expecting women. It fits perfectly with the growing bump. There are two types of maternity underwear:
The first one is over the belly. Which most of the times is very comfortable but can be a bit to warm in the summer.
The second is under the belly. Which can feel like some extra support from under the belly and is nice for summer.
Regular underwear fits a woman without a big belly and is usually made out of cotton and cotton-blend knits. While maternity underwear fabric is usually made out of 95% breathable combed cotton and 5% spandex. Which makes it stretchier, as it supports the belly.
Why Could Maternity Underwear Be Useful?
Maternity underwear has a lot of advantages. Although some people don't deem it necessary it has some positive aspects. Let's share it with you.
Material and Support
Maternity underwear is made of 95% breathable combed cotton and 5% spandex materials. These materials are very comfortable and soft to wear. It makes the underwear stretchier than regular and it supports the weight of your belly a little bit.
Comfortability
It is not easy for an expectant mother to dress every day. The longer you are pregnant the more clothes won't fit you anymore, your underwear is no exception.
Eventually, it will not fit comfortably anymore and that is a good time to switch to maternity underwear, because of the elasticity and stretchiness of the material, maternity underwear will fit way more comfortably when you're pregnant.
Marks On Your Skin
Due to softness, extra stretchability, and elasticity, it does not leave any marks on the skin. On the other hand, regular underwear might be strained as you go through your pregnancy. No rolling or bunching is required.
Other Properties
Maternity underwear is breathable. It allows for air to cool you off in a hot summer. Besides this, they are durable, Sometimes anti-allergic, and absorb unnecessary moisture. It will make you more comfortable while wearing it.
Downsides Of Maternity Underwear
Maternity underwear has some downsides. The things listed below are concluded from various reviews of maternity underwear in general.
Shows Under Clothes
Some women do not prefer maternity underwear as it will show over the top of the pants. It can sometimes be visible when your shirt is lifted.
Inconsistent Sizing
Another big downside can be inconsistent sizing. Although it sometimes contains adjustable buttons. It can still be hard to know which size to choose.
Shrinking From Washing
Another disadvantage is shrinking. If maternity underwear is not washed properly, there exists a chance that your underwear will shrink. But of course, this can also happen with regular underwear.
Too Stretchy
Too much stretchiness is the fourth big disadvantage. As mentioned above, maternity underwear is more stretchable to support your belly. However, when your underwear gets too loose around your belly it can get annoying and defeat the whole purpose of having maternity underwear.
When Should You Start Wearing Maternity Underwear?
It is hard to decide when to start wearing maternity underwear. There are no hard rules that exist on when to wear maternity underwear from a specific time.
As all women have different growth ratios. It all depends on the size of the belly. Most women wear normal clothes and garments during the first trimester. Depending upon your condition you can start using maternity underwear after 3 to 4 months of your pregnancy.
A good rule of thumb is to consider wearing maternity clothing when you start feeling uncomfortable in your normal clothes and garments. This is different for everyone depending on your belly size, body shape, body weight, and what you find comfortable personally.
Do You Go Up in Underwear Size When Pregnant?
Although this is kind of a personal preference and can be different from woman to woman. Most women find that in the third trimester (and sometimes even the second) you need to go up at least one size in regular underwear if you're not using maternity underwear already.
This is because you will need some more space for your growing belly but also because most women will put on some more weight during a pregnancy making your regular underwear too small in most cases.
Conclusion
It is one of the challenging topics to discuss on maternity underwear. There are no hard and fast rules to suggest you a fixed size product.
We suggest changing to maternity undergarments whenever you feel uncomfortable in existing clothes. Plus, maternity underwear has a lot of benefits. It supports your baby and covers your belly. Thanks for reading!