When expecting your little bundle of joy, compiling all the essential baby items can be a time-consuming and daunting task. For many parents-to-be, a travel system often tops this list as it offers a way to carry your baby while traveling. However, is buying a baby travel system worth it?
Each parent's preferences differ, but travel systems are known to save you energy and time while you're on the go. In addition, they simplify the transition from the car seat to the stroller as they don't require an adapter. However, it is essential to consider how the travel system might work in your lifestyle.
Travel systems are a popular choice when you are ready to roll with your little one and are available at various prices to suit different budgets. However, if you are still unsure of whether they're worth it, here's a specially made guide, so you'll feel confident when making your decision about baby travel systems.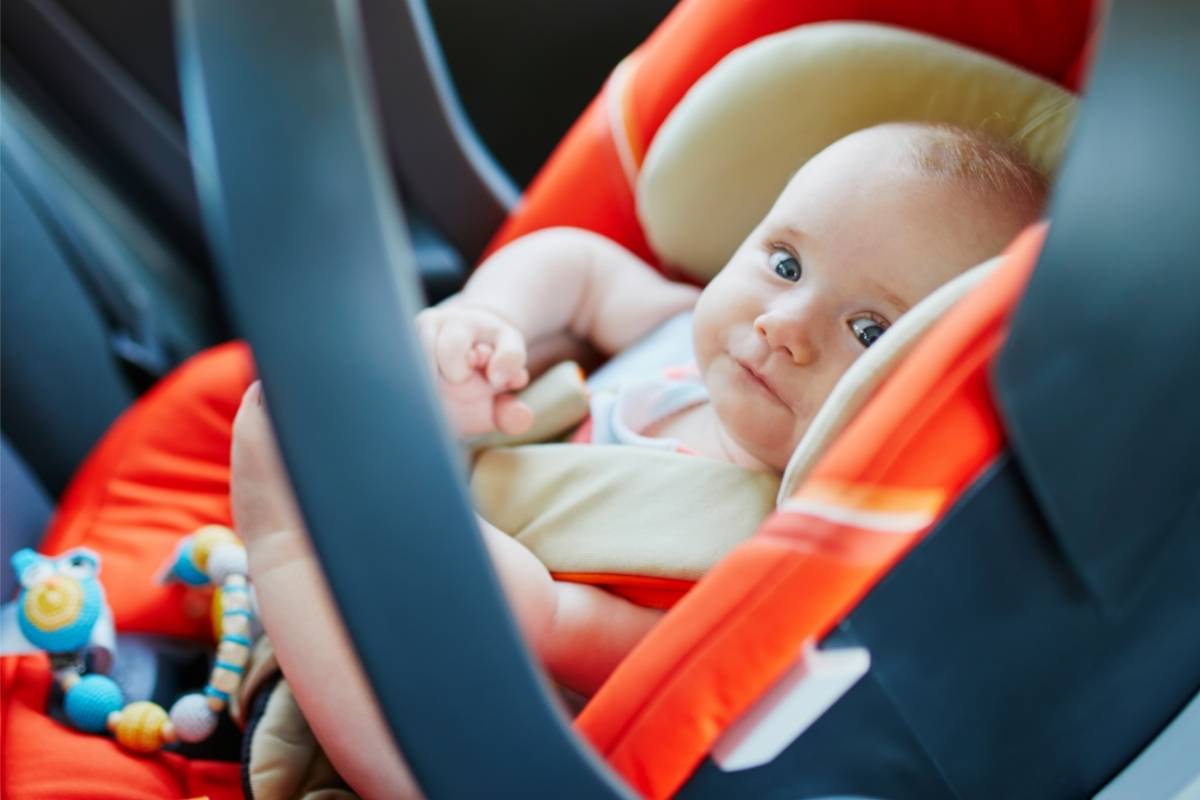 What Is a Travel System?
A travel system usually includes a car seat and stroller attached. The package can also include items like cozy toes and rain cover. They are designed to be lightweight, easy to fold, and compact, providing you the versatility that other prams don't.
A travel system can be bought as a package deal from the same brand or make your own set by combining a stroller and a car seat using adapters. Package deals are more economical and convenient than the DIY version as they are guaranteed to work together as no adapters are required. However, when making your travel system set, keep in mind that not all brands will work together, and you will typically need to buy separate adapters.
Are Baby Travel Systems Worth It?
When it comes to traveling with your little one- whether it's just a few quick errands around town or a big road trip- convenience is everything. The car seat-stroller combos come in handy in getting you and your baby from one point to another with ease.
Not to mention, you get two big items off your checklist with one purchase (and you will often save money by buying both at once).
Do You Need a Travel System?
Unless your stroller fully reclines or comes with a bassinet attachment and is approved for newborn use, it isn't fit for your baby until they can sit up unassisted (that often happens at six months). Even if they are approved, you will need to move your little one every time you need to move them from your car seat to the stroller and back again.
Here's where a travel system comes in handy. The travel system can make your life easy while traveling. With the system, you can remove the car seat with just a click of a button and transfer your baby to the stroller.
A travel system helps you stroll with a newborn before they can sit up independently. It also ensures that you don't disturb your baby each time you have to make the switch between your stroller and car seat.
Besides, the system makes it easier to transport a sleeping baby without disturbing them too much. However, remember that you shouldn't leave your baby in a car seat for too long in one sitting.
When Do You Need a Travel System?
You may need a travel system right after giving birth if you plan to use a car to transport your little bundle of joy. Many parents choose to get a travel system before even the baby's arrival, while others wait for the bundle of joy to arrive.
At about six to nine months, the baby can sit up and will likely want a better view of the surroundings. At this point, you may use the full-size stroller on its own. And since you can use the travel system from infancy through toddlerhood, you will need to purchase just one system.
What Are Some Pluses for Having a Travel System?
With numerous options, it is easy to find a travel system that you like and fits your family's needs. The options come in a wide range of prices, configurations, and styles, making it easy to find the correct travel system for you and your baby.
The multi-piece sets are usually feature-packed. You will likely not lack whistles and bells, cupholders, or storage space. Some travel systems also feature excellent convenience features like swing-out front trays, one-hand folding, and fully reclining seats for newborns.
What Should You Consider When Choosing a Baby Travel System?
With a wide array of travel systems available on the market, it's essential to consider aspects that'll fit your life so you can narrow down your options. Here are some factors to consider:
Your lifestyle: If you are an active family, you should consider a travel system with all-terrain features. Some systems come with suspensions for smooth-sailing rides.
Extra features: Some travel systems are basic, focusing on getting the baby from one place to another. Others have additional features such as special suspensions, cup holders for a smooth ride, or covers that protect your baby from the sun. Also, evaluate the stroller as a stand-alone item. That's because you will be using the stroller longer than the car seat that comes with it.
Washability: Children can be extremely messy. So, choose travel systems with easily detachable covers for easy washing.
The number of children: If you have or are expecting multiples, you should choose a travel system that can handle one or more babies at a go.
Adjustable handles: If more than one of you will be pushing the travel system, you need to check the adjustable handles. That's because you could be at different heights and need to adjust the handles.
Reversible seats/handles: You can choose a travel seat with both parent-facing and world-facing. That's because as your baby grows, they will want to have a view of the surrounding areas.
Security: You can love a travel system due to the ease t brings. However, that shouldn't be at the cost of your baby's security. Hence, ensure that you check the system you choose is safe.
The size of your car boot: While travel systems are compact, some models are bulky to allow for all the additional functionality features they offer. So, before buying one, ensure that it can fit in your car boot. Of course, you can remove the seat unit or carrycot from the chassis and keep it in the back seat, but that will limit the space in your car for other passengers.
Prices: While the price ranges with travel systems, they are often a huge investment. Depending on your needs, expensive does not mean better. Choose a system that fits your budget.
Should You Consider Your Baby's Age When Buying a Travel System?
Typically, it is recommended to use a baby carrycot with a newborn. However, your new arrival might take some months before sitting up by themselves. There are various travel systems that will be ideal for your child when they can sit independently.
Moreover, your baby will require lots of items, particularly when you're taking them out. From toys to nappies, and thus you are going to need a lighter and more efficient travel system for daily use.
How Easy Is It to Fold Up the Travel Systems?
When you are not using the travel system, you will need to fold it up to store it out of the way at home or put it in your car boot. So, check how it is to fold. Some travel systems can be folded with one hand, while others might be fiddler and require you to remove the carrycot or seat.
Also, check if the system stands up when folded or leant against something or laid down. Finally, it is worth knowing the folded dimensions to see if they will easily fit into your car or home cupboard.  
How Heavy Is a Travel System?
While some models on the market try to keep the weight to a minimum, most travel systems aren't lightweight. Heavier travel systems tend to be more robust and hard-wearing and might feel smoother on rough terrains. Conversely, the lightweight ones are easier to lift in and out of your car and to maneuver too.
The extra features on travel systems (even on the lightest-weight models) can add weight to it. Systems over 25 pounds are ultimately less convenient as they have to be lifted in and out of the car. Heavy buggers are particularly inconvenient for parents who carry them up and down the stairs.
What Are the Downsides of Travel Systems?
The travel systems might not be ideal for gravel and dirt roads. They can be heavy than most strollers and tougher to push on such uneven surfaces. You might also find it challenging to squeeze through the narrow grocery-store aisles.
With their durability and size issues, travel systems are amongst the regretted purchases among parents. Besides, some don't steer well, are too heavy, and fall apart too soon.
Sources: