We all know that Pampers is the leading brand in baby care products. Parents have been buying these diapers for their babies for years and it's a name they trust.
But what if I told you there are cheaper alternatives to Pampers? What if I said these alternative diapers are mostly just as good as Pampers but at a much lower cost? Would you be interested? Of course, we can't answer those questions without knowing more about the cheaper alternatives to pampers. So let's find out together!
Some alternatives to Pampers are Parent's Choice, Luvs, and Up&Up diapers. These are mostly just as good as Pampers but the prices range from $0.09-$0.13 per diaper rather than the cost of Pampers that are about $0.28 per diaper. This is a savings of anywhere from 50% to 66%. Another option are reusable diapers, also a great option if you want to save on diapers.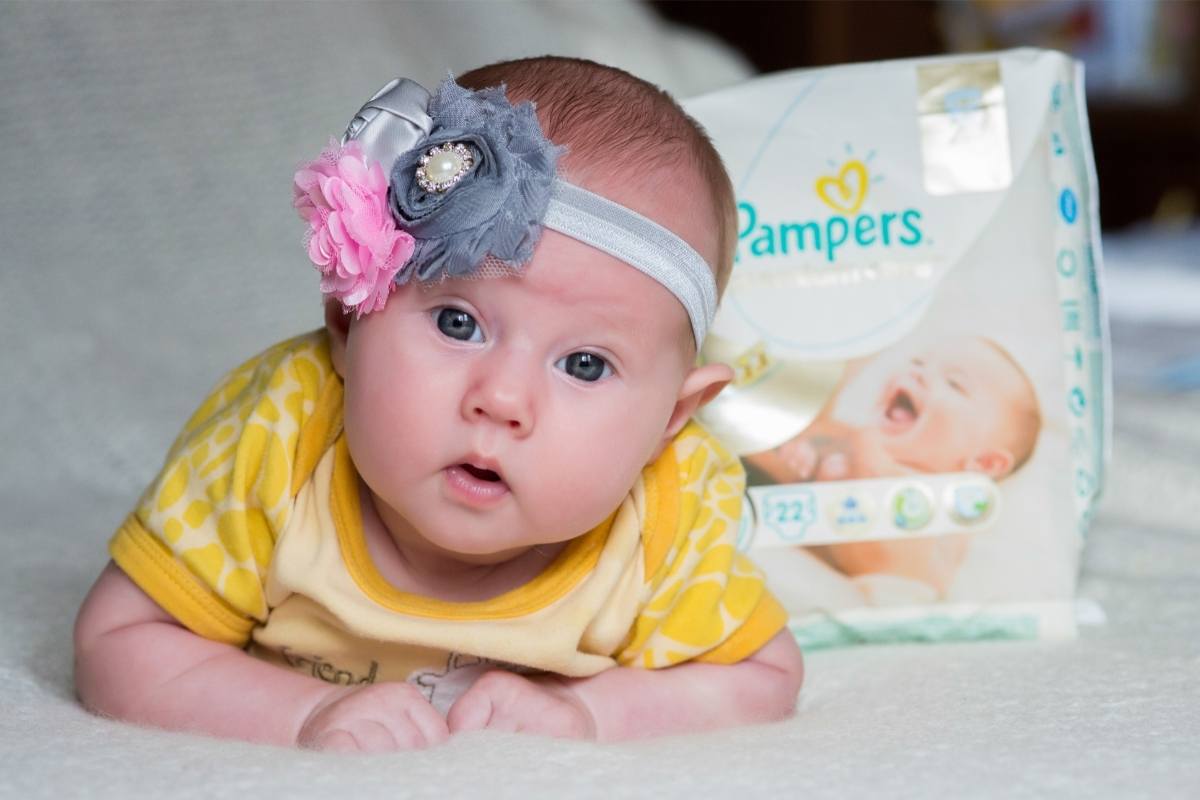 Why Are Pampers Diapers So Expensive?
There are a few reasons why Pampers diapers are so expensive. Part of it has to do with the cost of research and development as well as marketing. P&G, the company that owns Pampers, is known for going heavy on advertising and this will reflect in the price of the product.
Additionally, Pampers is a premium diaper. This means that it's made with high-quality materials that offer better absorbency and protection against leaks than cheaper diapers. But you're paying for those features.
Are Reusable Diapers A Good Alternative For Pampers?
There are a lot of benefits to using reusable diapers over disposable ones like Pampers. They're more eco-friendly and can save you a ton of money. For example, some parents spend as much as $100 per month on Pampers diapers for their babies. This means they could be spending more than a thousand dollars every year on disposables! If you use cloth diapers though, this would cut your costs down dramatically.
In the beginning, your baby will be using 10-12 diapers per day, If you're not washing every day you'll probably need like 30 to 40 reusable diapers just to be sure.
The average cost of 12 cloth diapers is around $30-$40 which means you'd only be spending a little more than 100 bucks, rather than the +/- 100 dollars that it costs monthly to buy new packs of Pampers diapers. As you can see you'll be profitable with using reusable diapers rather than Pampers after one month!
Another positive to reusable diapers are that they are a lot more eco-friendly than disposable ones. With the average weight of a diaper being around 1oz. Using an average of 10 a day will create 228 pounds of waste a year. When you use cloth diapers, you're not contributing to this waste. You're also saving money in the process!
Using The Pampers Rewards System
If you really like Pampers and you don't really want to use another brand or reusable diapers, there is one option left to save you some extra money. The Pampers rewards system might be worth it, You can earn points for buying Pampers products and then redeem those points for coupons, free products, and more.
Although this won't save you a lot, all the little extras help and it is as easy as downloading their app and scanning a code in the store.
Cheaper Alternative Brands To Pampers That Are Still Of Good Quality
For Reference: We will be comparing brands by the cost of their size one diaper. Pampers size 1 are roughly $0.28 per diaper.
Parent's Choice Diapers
If you are looking for a cheaper alternative to Pampers diapers, Parent's Choice diapers may be the answer. Parent's Choice offers a variety of options, including disposable diapers, training pants, and swim diapers.
What's great about Parent's Choice diapers is that they are very affordable. You can find them at Walmart or Amazon.
Another benefit of Parent's Choice diapers is that they are made with breathable materials. This helps prevent your baby from getting too hot or sweaty. And, since they are chlorine-free, they are better for your baby's skin.
Parent's Choice diapers are roughly $0.09 per diaper.
Up & Up Diapers
Up&Up diapers from Target are also a great option for those looking for a cheaper alternative to Pampers. They're (way) less expensive than Pampers, and they work just as well. I've been using Up&Up diapers for my baby for the past few months, and I haven't had any problems with them.
They have different types of diapers for different ages, as well as sizes, like most other brands. They are sold in-store and online.
Up & Up Diapers are roughly $0.10 per diaper.
Luvs Diapers
Luvs diapers are another cheaper alternative to Pampers. They are made with the same absorbent technology as Pampers, but they are a fraction of the cost. Luvs diapers also come in a variety of sizes to fit your child's needs. They are also strong, soft, and have leak guards.
Luvz diapers are roughly $0.13 per diaper.
Other Well Known Brands
I Could list a few other brands like Huggies or Honest diapers but those brands are not significantly cheaper than Pampers. Huggies for example, depending on the place where you buy them are usually 2 to 3 cents cheaper than Pampers. Honest diapers are even a little bit more expensive.
Buy Pampers In Bulk And With Discounts To Safe Costs
If you really want to stick with Pampers, and you are already saving a little extra with the rewards system, but want to save even more buying in bulk might be the answer for you. Buying diapers in bulk can save you a lot on diapers in the long run.
You can usually find deals online or in-store. For example, right now at Walmart, if you buy two boxes of Pampers Swaddlers diapers, you get a $10 gift card. That's almost half of your purchase!
Pampers size 1 are roughly $0.21 per diaper when bought in bulk. So that's a few cents cheaper per diaper.
In the end, there are many cheaper alternatives to Pampers that still offer good quality. So, if you're looking to save a little on diapers, don't be afraid to try out a different brand. Your baby will be just as happy and comfortable!
Sources: