Are H&M Baby Clothes Good?
H&M is a popular fast-fashion brand that offers a wide range of clothing options for babies, including basics, trendy pieces, and seasonal items. Their baby clothes are generally affordable, stylish, and come in a variety of sizes and designs.
However, the quality of the clothes can vary depending on the specific item and its price point. Some customers have reported issues with durability or sizing inconsistencies, but these complaints are not unique to H&M and can occur with any clothing brand.
H&M Baby Clothes are similar to the adult range of fast fashion H&M clothes in that they are affordable and offer some great looking designs to keep your kids looking stylish.
So if you are looking for cheap and cheerful they are a great option.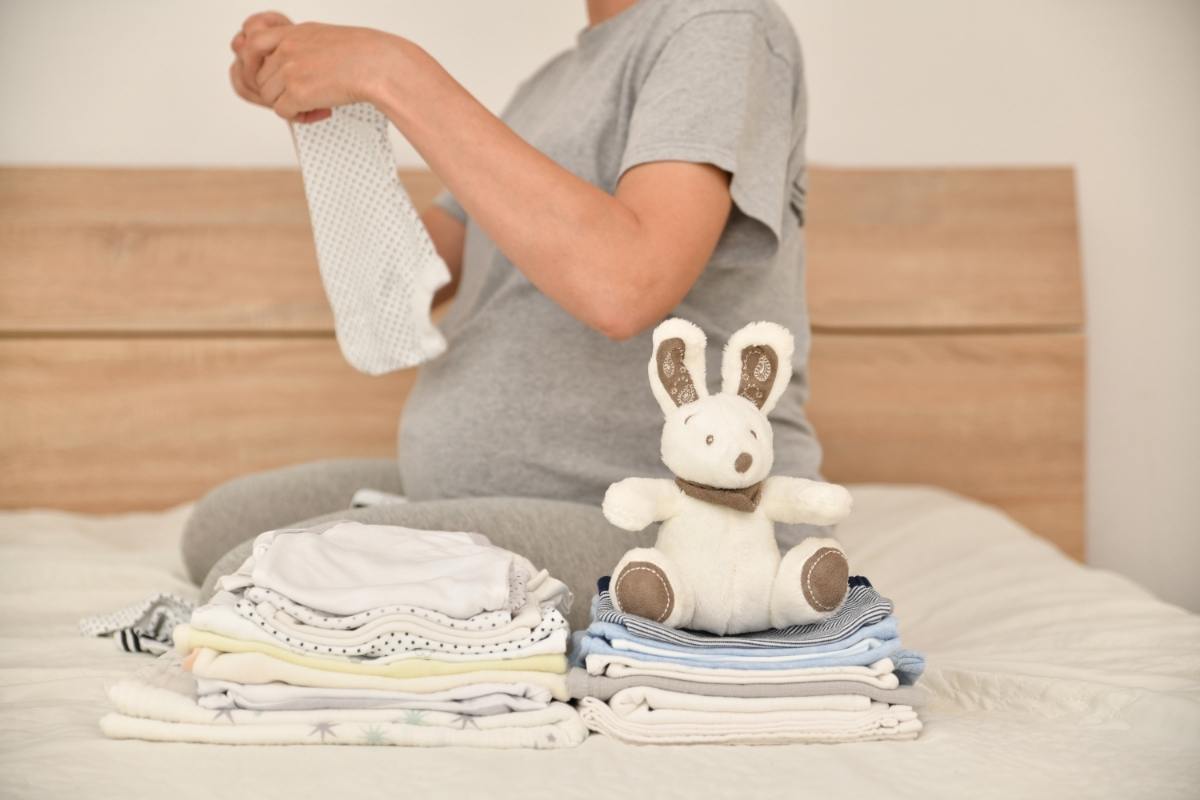 Are H&M Baby Clothes True To Size?
We have found that the baby clothes at H&M often tend to run a little bigger but it often depends on the items you choose. Many parents note that their little ones who are tall often fit into H&M baby clothes that can be longer and narrower.
It's always a good idea to check the size chart before you buy. However, most reviews say that the clothes do run a little bigger.
Some real customer feedback on H&M Baby Clothes Sizes
"My son has always been in the 90th percentile for height, 75th for weight, so he is a skinny tall baby. H&M fits true to size for us, because their clothes are tall and skinny. If your kiddo is a chunky monkey, I find that Old Navy shirts and onesies are always baggy if they are long enough." via Reddit
"I agree H&M come up large. My son was always at least one size behind how old he was. He is 9-25th centile." via Mumsnet

"I find it a bit bigger but the age guidelines are still pretty reasonable (ie my 14 month old is happily in 12-18 months but right at 12 months things were a bit big). Except for one pair of pants that are enormous" via Reddit
If you do happen to get the wrong size, most H&M stores have a great return policy, so you can easily swap for the right size.
All in all, H&M baby clothes are a good option if you're looking for something basic and affordable.
Selection Of Baby Clothes At H&M
H&M offers a wide range of baby clothes, from newborn to 24 months. The selection includes clothes for both boys and girls, as well as gender-neutral options. Some of the most popular items in H&M's baby clothing collection include:
Baby grows: H&M offers a variety of short-sleeve and long-sleeve baby grows in different colors and prints.
Rompers: H&M offers a range of rompers in different styles and fabrics, including short-sleeve and long-sleeve options. Rompers are a comfortable and practical option for babies.
Sleepwear: H&M offers a range of sleepwear options for babies, including onesies, sleep sacks, and pajama sets. The sleepwear is designed to be comfortable and safe for infants and young children, and includes both lightweight and warm options depending on the season.
Outerwear: H&M offers a variety of outerwear options for babies, including jackets, coats, and snowsuits. The outerwear is designed to be warm and protective.
Accessories: H&M offers a range of accessories for babies, including hats, socks, and bibs. The accessories are designed to be practical and cute.
Overall, H&M's selection of baby clothes is diverse and includes options for different needs, styles, and preferences. And it's worth noting that H&M updates its collections regularly, so the selection may vary depending on the season and availability.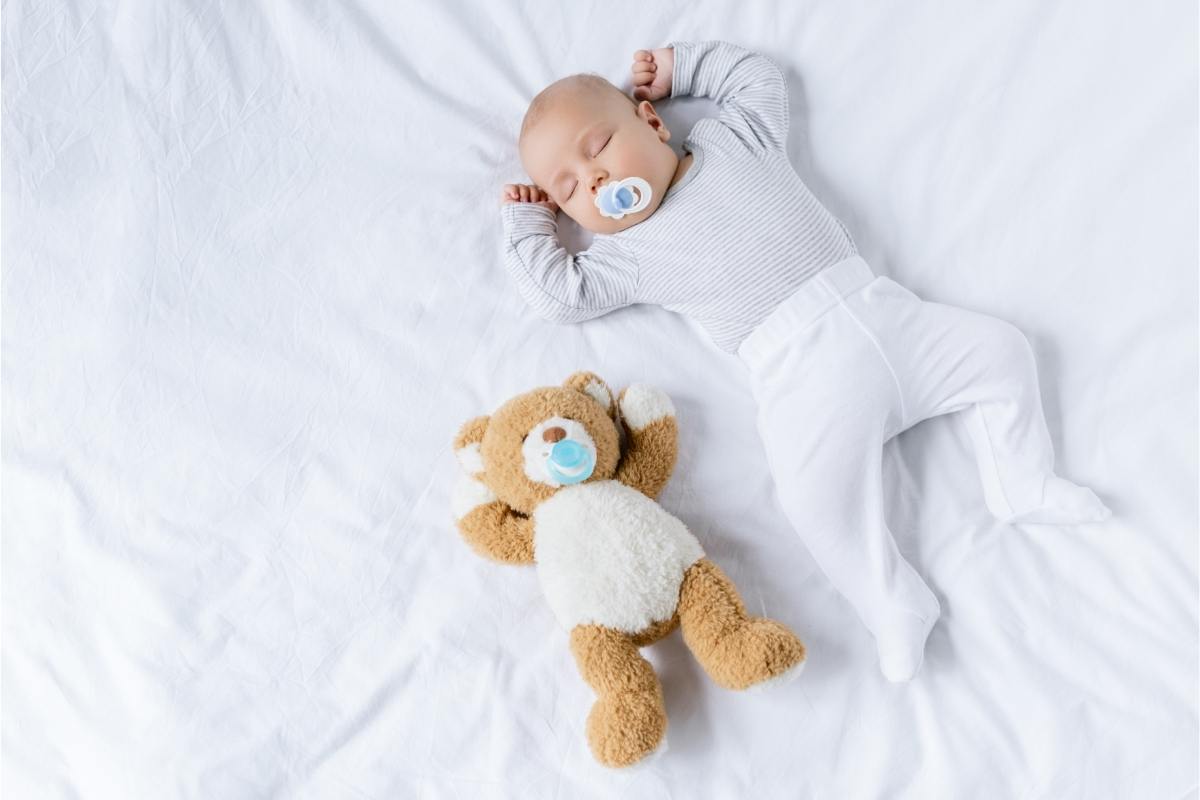 What are H&M Baby Clothes Made from
Depending on the item and collection, H&M uses a range of fabrics for its baby clothing. To make sure that all of the fabrics used in their baby apparel safe, they adhere to strict safety and quality guidelines.
Most baby clothes at H&M are made of 100% cotton with a few exceptions but the following materials are also found in H&M baby clothing:
Organic cotton: H&M offers an organic cotton collection for babies, which uses cotton that has been grown without the use of harmful chemicals.
Cotton blends: H&M also uses cotton blends, which are a combination of cotton and other fibers such as polyester, elastane, or viscose. These blends can help to improve the durability and stretchiness of the clothes.
Wool: Some H&M baby clothes, such as sweaters and hats, are made from wool. Wool is a natural fiber that is soft, warm, and breathable.
Synthetic materials: H&M also uses synthetic materials, such as nylon and polyester, in some of their baby clothes. These materials can be lightweight, durable, and quick-drying.
Most baby clothes at H&M are made of 100% cotton with a few exceptions. One thing to keep in mind is that the fabric and stitching of H&M baby clothes aren't always of the highest quality.
But then again your baby will outgrow clothes really fast, so they don't have to last a lifetime. Only when you want to reuse the clothes for your second or your third child, should that be a major thing to think about.