A stroller is a necessary item for the first years of your child's life. You want to give your child the best experiences, and picking a suitable stroller is a step in the right direction. Between iCandy and Joolz, can you find the best stroller that meets your needs?
The iCandy brand has a large pool of products to select from, and their constant upgrades provide better experiences with time. Joolz is a brand that is very dedicated to the welfare of the environment, and its designs are sleek and easy to use.
The article will act as a guide to choosing the right stroller for you. Also covered will be features of iCandy and Joolz strollers, along with their pros and cons. In conclusion, I will highlight some reasons a Joolz stroller is worth it.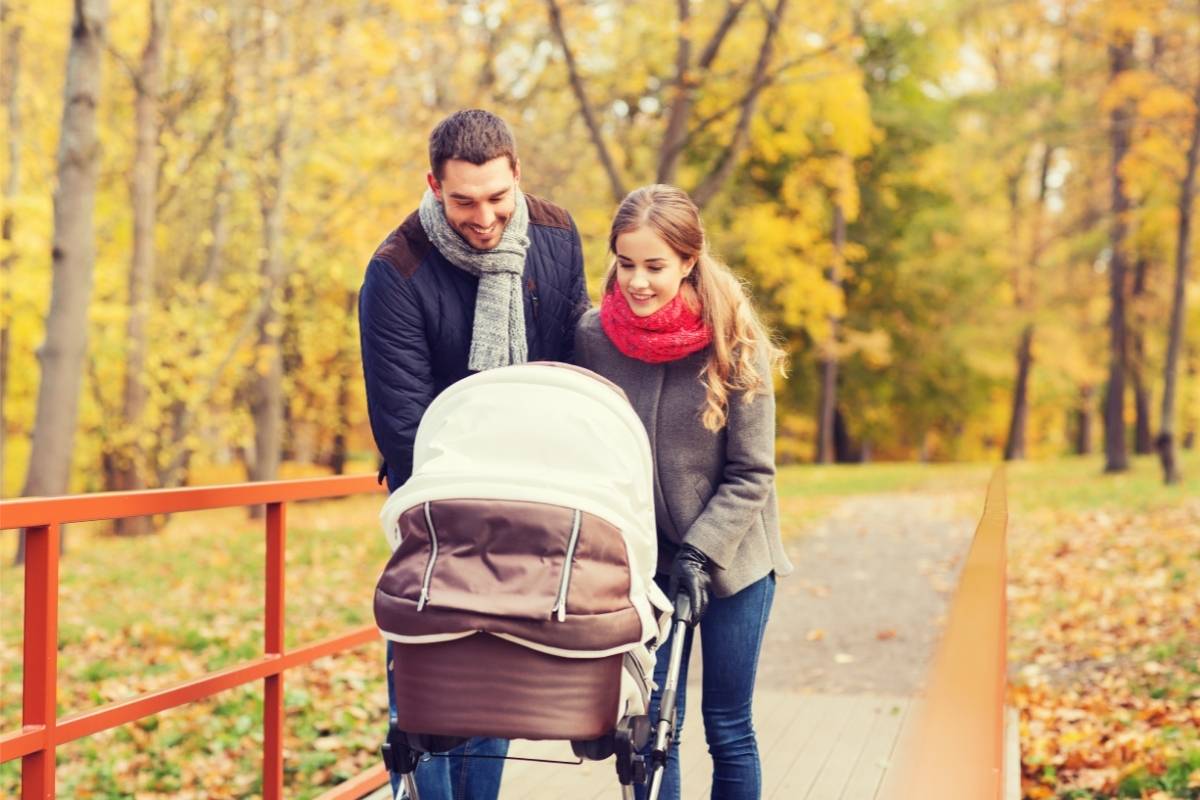 If you wonder how iCandy matches up against other brands you can check out these two articles I wrote: ICandy vs Bugaboo and iCandy vs Egg.
How Do You Choose the Perfect Stroller?
It may disappoint you to discover that there is no stroller that perfectly ticks off all the requirements on your list. Choosing a stroller is even more daunting if you do not know what you want or what best serves you. Here is a little guide to help you:
Your location
You do not buy a stroller to pack it up as an ornament. It will see a lot of use for as long as it lasts. Thus, take your immediate environment into consideration before buying one. You shouldn't get an urban stroller when you like in a woodsy area.
Budget 
Except you have carte blanche, you will be shopping on a budget. It might take a bit of digging, but you should find a stroller that does not bankrupt you. Although it is vital for everyday use, there are other childcare expenses to keep in mind.
It is also possible to buy second-hand strollers. If you are on a tight budget, there are high-end stroller brands that sell very well as second-hand products.
Family size
Are you a one-kid family, or do you plan to have 4 more kids? This should determine the kind of stroller you buy. Some brands have strollers that can be adjusted to accommodate newer babies. With tandem and side-by-side seat units, you can carry your twins or children of different ages comfortably.
Activities 
What you plan to do with your stroller should influence your decision. If you are a sporty parent and you plan to take your little one out for jogs, then you may have to buy two different strollers: one for everyday use and a jogging stroller.
Traveling families may also need to invest in two strollers since many of the normal strollers are too big and heavy for use during trips.
Age 
Although it is recommended to buy a stroller three months before your baby will arrive, strollers are not only bought for newborns. Maybe you want to change an old stroller or one that no longer suits your needs. In these scenarios, the age of your child matters.
Some strollers have seat units that only accommodate babies from 6 months and above. Others, like the iCandy Peach, come with a carrycot that you can use as a pram for your newborns.
Features of Joolz Strollers
In 2004, Emile Kuenen was out with some friends who had kids, and he saw a need to make quality strollers that were suitable and sustainable for all families. Joolz strollers were created from that idea in the city of Amsterdam. 
True to form, these strollers a stylish, safe, and ergonomic. All materials used to make the strollers and accessories that accompany them are organic, made to last, and fully sustainable. The brand further contributes to maintaining the environment by planting trees for every stroller sold in the Joolz Birth Forest.
The four models available are the Hub+, Joolz Aer, Day+, and Joolz Geo2. All models are designed for an urban experience, and they are light ranging from 6kg to 14.3kg. The tires are puncture-proof, and the strollers have suspension in all four wheels.
Geo2 strollers can be used as twin or duo, and they run on all terrains. The Aer model is one of the best travel buggies available, and as the latest addition, it can be used for newborns. Joolz strollers have comfortable seats that remold themselves to fit your child's body as they grow. 
The maximum weight of all Joolz strollers is 22kg. The Day+ and Geo2 are usable from 0 to 4 years, while the Aer and Hub+ are usable from 6 months to 4 years. Additionally, the Day+ and Hub+ have cot ventilation. Prices range from $399 to $1,400. 
Joolz Hub+, Joolz Aer, Joolz Day+, Joolz Geo2, and Joolz Day3 have a lifetime warranty. All you need to do is register your stroller on the Joolz website within six months of your purchase. With this feature, you can stroll without worries.
The folding manoeuvres are easy once you get the hang of it. Only Joolz Aer has a foldable cot. All seat units can be reclined, with some models having six seat positions. Hub+ and Aer also have elastic straps that are convenient for transporting the stroller with ease.
As a testament to their quality and dedication to sustainability, even the Joolz packaging serves a purpose. There is no need to throw your box away. Inside the box are instructions on how to recycle the packaging into a variety of objects that are entertaining and useful. 
Amongst the objects you can make using the packaging are a lamp, a reindeer, and a birdhouse. Joolz strollers give you an experience that you and your babies will enjoy for a long time.
Features of iCandy Strollers
iCandy is an offshoot of a family-owned business that has been around for over 80 years. A desire to produce luxury pushchairs led to the birth of the iCandy brand in 2005. Since then, they have made different models that fit every lifestyle.
Available in the market today are six styles of iCandy strollers, including Peach Designer Collection Cerium, Raspberry, Orange, Peach, Lime, and Peach All-Terrain. There are also high chairs and accessories from the same brand if you like a uniform feel for your baby products.
iCandy strollers are compatible with the best car seats available like BeSafe, MaxiCosi, Nuna Pia, and Joie. A feature that makes the brand a favorite is the lifetime warranty they provide. For the 3 to 4 years that your child will use a model like the Peach, all issues that arise with the stroller get fixed for free.
Many strollers have their seat units closer to the ground. The iCandy stroller is unlike others because it has elevators for its seat that can adjust it to desirable levels. In the Lime stroller, you can even raise it and turn the seat into a high chair.
Icandy Vs Joolz
Although they are similar in characteristics and functionality, there are key differences you can find between them. This description of the pros and cons of each might help you make a better choice.
iCandy Pros
You have a variety of vibrant colours to choose from.
The super large storage compartment is always a win with the iCandy peach model.
You can use the iCandy Peach model for newborns and even kids that weigh up to 55lbs.
A one-hand fold with a compact fit makes it easy for everyday use.
There are additional seat elevators you can use to raise the level of the chair.
It has a carrycot that your baby can use for occasional overnight sleeping.
It has a lifetime warranty.
It lasts for a long time.
iCandy Cons
They are tricky to assemble.
iCandy strollers are known to be heavy and difficult to use in certain areas.
They are also bulky and cannot fit into small spaces.
It is expensive.
You may not get value for your money.
Joolz Pros
The seats are very comfortable.
It has a simple one-hand use manoeuvre.
The models have a shoulder strap to help you carry them around.
They are easy to use in the city.
The seats of the strollers are completely reclinable.
When you fold it, it is free-standing.
It is compatible with travel systems.
Joolz Cons
The shopping basket is very small.
Accompanying accessories are expensive.
You may find it difficult to use the one-hand close system, especially with a squirming baby.
Some models may not be suitable for all your stroller needs.
It is expensive.
Is The Joolz Stroller Worth It?
The environmentally conscious family that can afford the luxurious prices should have no issues with a Joolz stroller. This brand is heavily interested in the environment, and most of its practices are sustainable.
A Joolz stroller can also be a substantial investment for a family that travels a lot. The Aer model weighs only 6kg, and it can fit into the overhead compartment of some flights. It is also easy to maneuver and fold.
The iCandy and Joolz strollers are luxurious brands that can be excellent investments if they meet your criteria. Whichever stroller you decide on, make sure that you and your baby are comfortable for as long as you use the stroller.
Sources: