One of the most important things to every mum is how well their babies sleep. Manufacturers take advantage of this to sell various products, ranging from bassinets and cribs to onesies optimized for sleep. If you're looking to buy either Love to Dream or ErgoCocoon, you may want to know which works better.
Love to Dream Swaddle Up and ErgoCocoon are both excellent sleeping bags for babies and they both have almost the same set of great features. The main factors that should drive your purchase decision boil down to your baby's likes and dislikes, as well as the price difference between the two.
In this article, you'll get a quick review of both Love to Dream and ErgoCocoon swaddles for babies. Then, I'll compare the features and pricing for both products to determine which provides the best value for money, helping you make a purchase decision.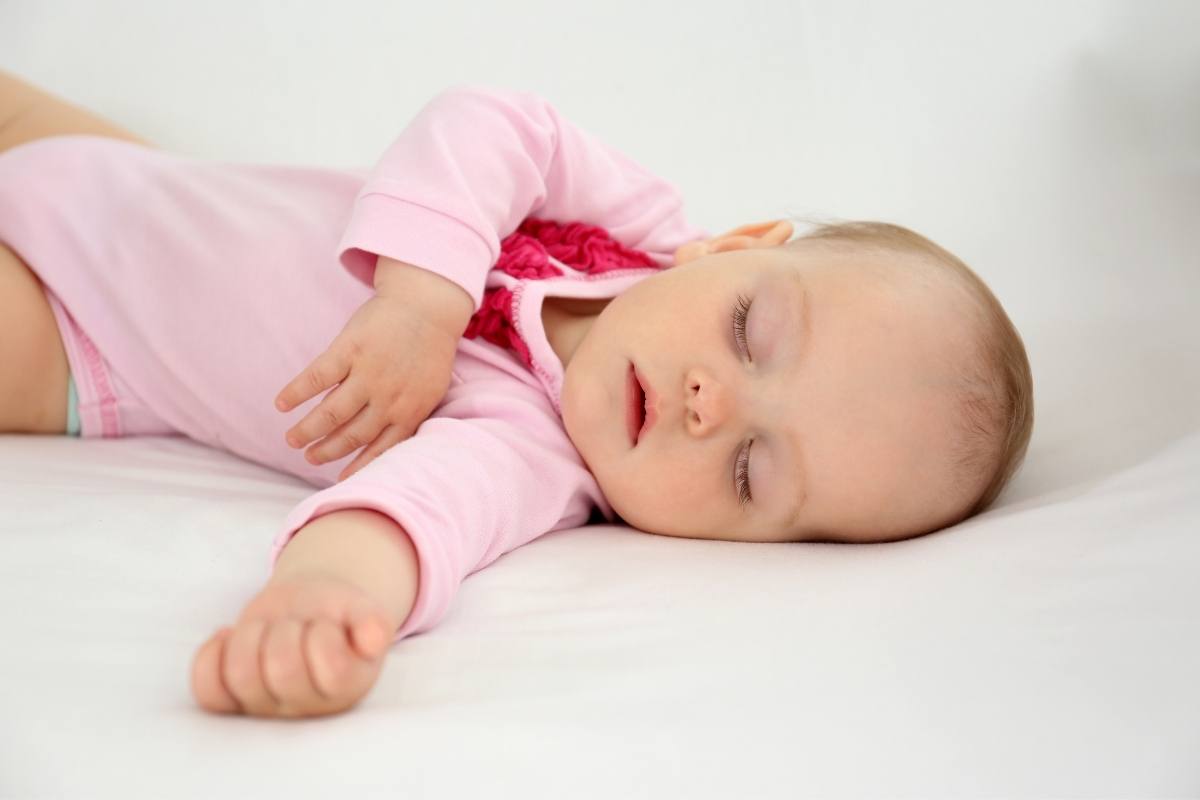 If you wonder how Love To Dream matches up against another brand, I wrote an article about Love To Dream vs Ergopouch.
What Is Love to Dream Swaddle Up
While most people like to simply call it Love to Dream, this swaddle has become so popular that it has almost become synonymous with sleeping bags for babies.
The Love to Dream Swaddle Up is a Swaddle bag designed by Love to Dream, a company known for producing ergonomic sleeping pods for babies. Swaddle Upsets the bar for baby swaddle bags and their products are always the one to beat.
The Love to Dream Swaddle Up is designed to take the shape of the body of an average baby. It also has enough room to keep the baby comfortable while they sleep, while preventing them from rolling over or getting exposed to any hazard.
The sleeve also comes with a set of sleeves that you can decide to attach depending on the temperature conditions of the room where the baby is sleeping.
You also don't need to worry about safety, as all the materials are safe for babies. There are also no small parts to present any choking hazard, so you can sleep comfortably while your child also sleeps conveniently.
Over the years, Love to Dream has revamped the design and ergonomics of this sleeping bag to make it the product to beat when it comes to sleeping swaddles for babies.
Advantages of Love to Dream Swaddle Up
Over the years Love to Dream Swaddle Up has constantly maintained its reputation as the swaddle bag to beat. However, what are the main features of these swaddle bags that kept them so high up in the charts?
Here are some of the most important benefits of choosing a Love to Dream Swaddle Up over a swaddle bag from another generic manufacturer.
Arms-Up Sleeping Position
Love to Dream Swaddles popularised the idea of sleeping bags that were optimized for the arms-up sleeping position naturally.
When babies sleep, they don't place their hands like adults. Instead, they bring it up to shoulder level. Designing a swaddle bag to let babies sleep in this natural position only increases convenience.
Also, this arms-up position doesn't restrict the natural movement of their arms, as there's more than enough room inside to let them move their arms as much as they need to.
Convenient zipper
Traditional sleeping bags had a somewhat serious problem that can keep you and your baby up at night, and it's the problem of changing diapers. It was almost impossible to change your baby's diaper without divulging their sleep, which is an unforgivable flaw.
However, the twin zipper system on the Love to Dream Swaddle Up solves this problem. They allow you to change your baby's diapers with only a slight disruption. If you're careful enough, you can even change the diaper without disturbing their sleep at all.
Perfect for variable weather and temperature conditions
Love to Dream Swaddle Up comes in different TOG ratings, making them a practical option for almost every weather condition and temperature.
TOG stands for Thermal Overall Grade and is used as a scale to determine how warm the swaddle can keep the baby by sampling the thermal insulation capabilities of the bag. If you live in a cold environment, you may want to pick a product with a high TOG, as it only gets warmer further up the scale.
Disadvantages of Love to Dream
While Love to Dream Swaddle is a compelling option for a sleeping bag, it's not without its disadvantages. Here are some downsides that you get from choosing Love to Dream Swaddle over competing products.
Restricted arms movement
While the arms-up position is a brave design choice that most people received positively, Love to Dream's implementation wasn't as good as it could've been.
When you buy a swaddle from Love to Dream, you can't get an option to position your baby's arms in any other way. You won't have to do this most of the time, but some babies hate to sleep in that position.
It would be easy to add an option for mums to adjust the position of their baby's arms, but the fact that it's still impossible only shows that the very good sleeping pod still has some obvious flaws
What Is ErgoCocoon?
With enough knowledge about Love to Dream Swaddle, it's time to learn a little about ErgoCocoon to see which one is better for your baby.
Just like Love to Dream Swaddle, ErgoCocoon is also an ergonomic sleeping bag for your baby. Unlike the swaddle from Love to Dream, however, it doesn't force your baby's arms into the "natural" position. While that may be the most obvious difference between these two products, there are still many subtler differences to talk about.
Unlike Love to Dream, ErgoCocoon is manufactured from multiple layers of fabric, giving it a high TOG (Thermal Overall Grade) rating, which is best for cooler environments.
There aren't many differences between ErgoCocoon and Love to Dream Swaddle Up at first glance, but there are obvious differences under the hood. Firstly, we'll look at some of the pros and cons of the ErgoCocoon sleeping bag before comparing it to the competitor from Love to Dream to see the better option.
Advantages of ErgoCocoon
ErgoCocoon isn't made to imitate Love to Dream Swaddle. While Love to Dream tries to put babies to sleep in their natural position, ErgoCocoon believes that babies are more comfortable with their position in the womb, and these had significant impacts on their design choices.
Here are some of the things we think you'll love about ErgoCocoon's sleeping bag.
Offers some freedom without compromising security
While ErgoCocoon also isn't perfect in this aspect, its unique solution is just as good as Love to Dream. Instead of limiting the baby's hand movements completely, they left the hands free, while limiting the reach.
This strikes a perfect balance between giving your baby the freedom to move their arms around and preventing unintended consequences. With that design, you can feed your baby without having to take off the entire bag, which is impossible with ErgoCocoon.
Two-way zipper
Remember the convenient two-way zip from Love to Dream Swaddle Up? It's available on ErgoCocoon too, and it performs the same function. While this may look unnecessary, it's important to understand that the feature isn't a win for one over another.
The most practical advantage of this feature also remains the same: you can always remove your baby's diapers at any time without having to remove the sleeping bag completely. It's just a simple and convenient feature that any sleeping bag manufacturer will have no excuse to omit.
More flexible TOG ratings
The ErgoCocoon has higher TOG ratings than  Love to Dream Swaddle, making it better for colder conditions since it gets considerably warmer.
This is due to the multiple layers of fabric on the sleeping bag, as opposed to a single one on the competitor.
Love to Dream vs. ErgoCocoon, Which Is Better?
First off, it's important to note that the most important factor that usually decides which one you eventually choose is your baby's tolerance for either. You baby may sleep comfortably in the Love to Dream Swaddle Up but act up in the ErgoCocoon, and it can also be the other way round.
If neither of those scenarios is the case, your choice should depend on which one you think is better. There are a host of advantages and disadvantages for both, and you can check out for deal-breakers.
If you want a recommendation, however, the ErgoCocoon is slightly better. The arms-up position on the Love to Dream Swaddle is finicky at best and it leads to unnecessary problems that you can easily prevent otherwise. The fact that it also gets way warmer is an obvious advantage over the ErgoCocoon, especially during the winter.
If you think actively securing your baby's arms is a priority, the Love to Dream Swaddle is a better option. ErgoCocoon also supports special poppers that let you restrict your baby's arms to a certain extent, but that doesn't work as effectively as Love to Dream's solution.